New History And Sociology Teacher Monique Andre Joins North Atlanta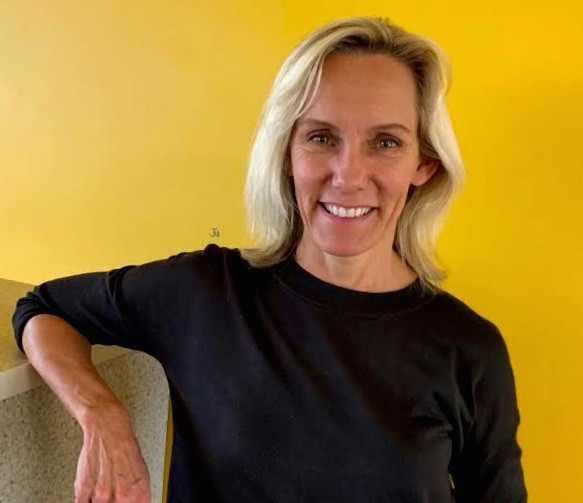 Hang on for a minute...we're trying to find some more stories you might like.
Last semester, sociology and world history teacher Antoine Everhart retired from North Atlanta. During this time, it left his classes without a full-time teacher for several weeks. The teaching void has now been ably filled by Monique Andre, the newest addition to  the North Atlanta's teaching staff.
Andre has ample teaching experience and spent the last 15 years as a faculty member at St. Augustine High School in St. Augustine, Florida. No stranger to the classroom, she said she felt more excited than nervous about coming to North Atlanta. The only difficulties she had were learning the new systems and technology unique to the school. "Coming in at the halfway mark made it more difficult to learn about the school since normally teachers get training at the beginning of the year," she said. "But other than that, it's been a smooth transition."
Her own journey toward a classroom started with her collegiate studies at the University of Hawaii where she earned an associate's in Liberal Arts. Then she attended Flagler College where she earned a bachelor's in Secondary Social Science Education and finally the University of North Florida where she earned her master's in Public Administration Non-Profit Leadership. She graduated all programs either magna or summa cum laude.
Andre's first impression of North Atlanta has been nothing but positive, largely due to how open and welcoming the staff have been. She shared how glad she was to be welcomed by a hard working and friendly team who was happy to help her when she needed it. "One of my favorite things about being here so far is the level of teamwork," she said. "I truly feel that I have a multitude of people I can go to for help, and they're all willing to help me with a smile."
Along with the staff, Andre has so far had a great  experience with her students. She was pleasantly surprised at their good behavior and positive attitude the majority of the time. "For a high school, it's remarkable that I have so many students who are eager to learn and want to be here and how willing they are to learn." She also added, "I love the diversity of the students."
Andre has only been at North Atlanta for a couple weeks, but she is lucky to have had such a positive experience so far, thanks to the welcoming reception of both the staff and students. She is looking forward to learning more with her students and making this semester a great one for everyone. Although Everhart will surely be missed in his classes, there is no doubt that Andre will be able to make the remainder of the year the best that it could possibly be.