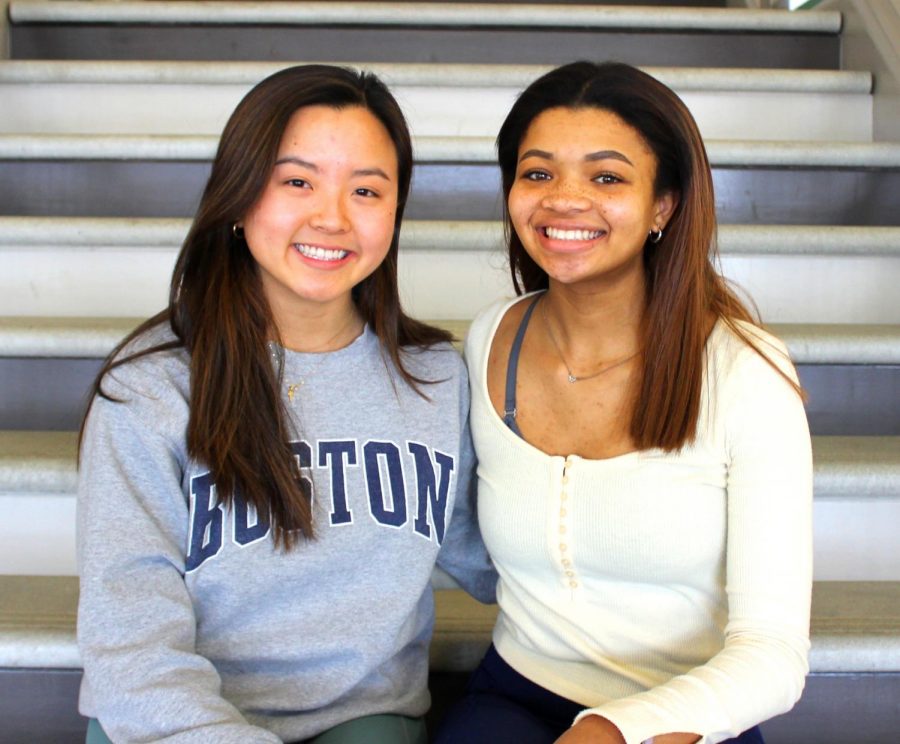 Dennis Racket
Whether you know seniors who have already graduated, or have just heard about North Atlanta's stellar reputation around Atlanta, it's pretty well known that the school's top students tend to get into great universities. With a record number of seniors admitted to Georgia Tech last year as well as numerous coveted spots at Ivies, it's clear that colleges are impressed with the rigor taken on by the most motivated Warriors.
This year, North Atlanta celebrates not one, but two early decision acceptances to the illustrious and highly coveted Harvard University. Seniors Emily Song and Soleil Golden have put in immense effort throughout their high school careers and in the IB program, and their hard work and rigorous course load have finally paid off.
Song decided to apply early to Harvard after a trip to Boston over the summer the particularly resonated with her. She fell in love with the city and knew that she wanted to end up in the Northeast. Instantly attracted to Harvard for its notable architecture, she really enjoyed the prestigious school in Cambridge when she was on a tour there. This motivated her to go the extra mile on her applications, spending a lot of time on her essays and working hard in classes to receive excellent teacher recommendations. "I wasn't really expecting anything, but I figured I would give it my best shot," said Song, who said she was elated to find that she was accepted.
Soleil Golden on the other hand, has placed Harvard as her top choice since the moment she knew what college was. In order to reach this goal, she worked especially hard during her junior year and the summer after, in order to pursue her passions and set her application apart. She was a part of Harvard's high-school-level debate team, and fell in love with the campus while competing there for two weeks over the summer in a national competition. In her application essays she spoke a lot about her passions, ensuring that she came across as someone who is truly interested in what she is pursuing. 
Both Song and Golden were accepted under the biological sciences major, a rare and incredible feat considering they are both from the same school. From Warrior to Crimson, with great roots stemming here at North Atlanta and a rigorous and thorough education at Harvard, these two are sure to go far.