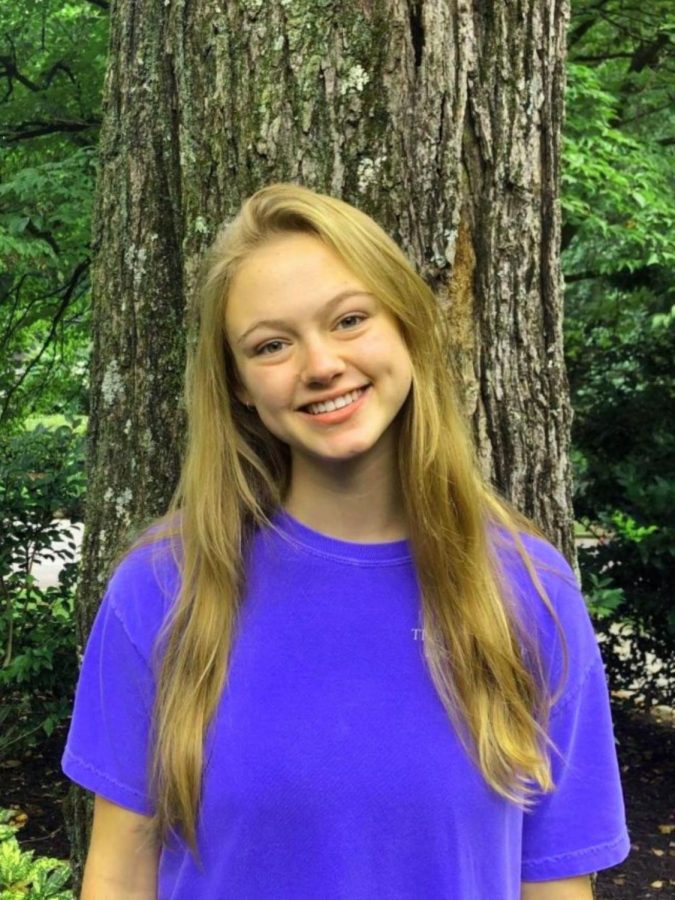 Lucy
-
Grey
Shields
is a senior and the design editor for the Warrior Wire. More often than not,
Lucy
-
Grey
will be found jamming out to Taylor Swift or spending time with her friends at Chastain Park. When she's not, you'll likely find her taking one of her seven dogs on a walk, playing way too loud on her electric guitar, or binge watching Criminal Minds. Her happy places are Buckhead Church, concerts, and the North Atlanta parking deck at sunset, especially when she's having photoshoots and picnics with her friends. This year,
Lucy
-
Grey
plans to make as many memories as she can with her best friends before they all go their separate ways in college, where she plans to pursue a major in journalism and minor in either business or music technology.
Lucy-Grey Shields, Design Editor
Oct 06, 2020

A Case Against Unnecessary Thrifting

(Story)

Oct 05, 2020

The Veteran: Mr. Reeves' Holds Longest Tenure Among Teachers

(Story)

May 19, 2020

The Class of 2020 Racks Up Millions of Dollars in Scholarships

(Story)

Apr 23, 2020

Marches Never Made: The Lost Traditions for the Class of 2020

(Story/Media)

Feb 24, 2020

Warriors Show Support for Feeder Elementary Schools Through Reading Program

(Story)

Jan 17, 2020

"Lights, Camera, Action": Winter Movie Reviews

(Story)

Jan 13, 2020

Swimming Warriors Dive Into the 2019 Season

(Story)

Jan 13, 2020

When Warriors Get Knocked Down They Get Right Back Up Again

(Media)

Nov 04, 2019

Fan Favorite Artists Serve Up Instant Classics this October

(Story)

Nov 04, 2019

Teens Turn to Podcasts for Entertainment

(Story)

Oct 31, 2019

Hitting the Runway and the Books: A Look Into North Atlanta's Models

(Story)

Oct 08, 2019

Loads of Homework and Long Hours: The Working Warriors

(Story)

Oct 03, 2019

Black Student Union Chapter Starts at NAHS

(Media)

Oct 03, 2019

New Ping Pong Club Serves Up a Good Time for Students

(Media)

Sep 23, 2019

Don't Shake Her Off Just Yet, Taylor Swift's New Album Might Just Be Her Best

(Story)

Sep 11, 2019

Atlanta Public Schools is Serving Up Free Lunch This Year to All North Atlanta Warriors

(Story)