Taylor Swift Works on Her "Reputation" With Newest Release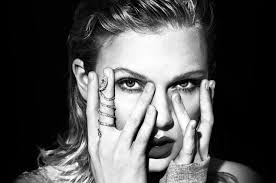 Hang on for a minute...we're trying to find some more stories you might like.
When internationally famous pop star Taylor Swift releases a new album it garners headlines for her millions of fans and the Nov. 10 release of "Reputation" kicked off the expected media frenzy. Swift's new release sold 700,000 copies in the U.S. on the day of its release and topped one million unit sales in just four days. Swift fans all across the country had long awaited the album's release, the sixth in her lengthening list of recording triumphs.   
Before the official release of all 15 songs of the album, Swift released four singles separately, songs including "Look What You Made Me Do," " … Ready For It?", "Gorgeous" and "Call It What You Want." This preview of her daring album gave fans a taste of what the full album would entail. North Atlanta students are among those counted in the "Swiftie" ranks and the release of "Reputation" brought about the expected outpouring of opinions. "My favorite song is 'I Did Something Bad' because it has clever lyrics and a catchy beat," said sophomore Caroline Hammond.
Swift went off the grid for about three years after her last album, "1989." Beause of this the lingering anticipation of another album has consumed her fans for months. "I love the whole album!" said sophomore Lily Long. "I was so anxious for it to come out because she disappeared for such a long time."
Swift uses the element of surprise and appeals to her audience by mocking the media, alluding to other celebrities with whom she has had past issues. She also veers into the love song category by singing about her current boyfriend, Joe Alwyn.
Along with her success in songwriting, Swift has released two music videos for the songs, "Look What You Made Me Do" and "…Ready For It?" These videos have generated much popularity and the videos have a total of nearly nine hundred million views combined.
Swift will begin the "Reputation" stadium tour on May 8 in the coming year and the tour will feature nearly 40 different concert dates around the U.S. There will be two concerts held in Atlanta in the Mercedes Benz Stadium, on August 10 and 11. "Even though the concert is so far off, I am still so pumped." said sophomore Molly Harrigan.
The record is off to a strong start and the 28-year-old Swift — the world's ranking mega pop star — only stands to build on her already sterling reputation as a big act. Her adoring fans can't wait.