Senior Audrey Blanchard Hits All the Right Notes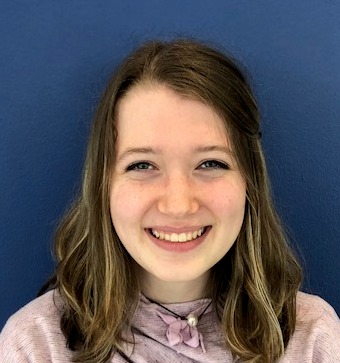 Hang on for a minute...we're trying to find some more stories you might like.
They say that three is a magic number. For senior Audrey Blanchard, this saying is certainly true. It was recently announced that she was selected for the highly competitive All-State Chorus for the third year in a row.
When Blanchard learned the news of her selection in January, she was elated. "I was very excited that I was in the highest level of all-state chorus because that's always what I've wanted to be in," she said.
Her success has been noted by her choral supervisors. North Atlanta choral director Jerid Morisco said the senior has been a foundational part of his program's success. "She's an anchor in our choral program. I'm very proud of her," he said.
But while she excels in chorus, Blanchard's academic success is just as impressive. She carries a 4.0 GPA and is the president of the math honor society, Mu Alpha Theta. Her hard work has struck the perfect chord, enough to be accepted into her college of choice, the extremely selective Georgia Institute of Technology. At Tech, Blanchard intends to major in biomedical engineering. "Audrey always goes above and beyond what's expected," said math teacher Nan Hunter, who serves as the staff sponsor for Mu Alpha Theta.
Balancing school and extra-curriculars can be challenging for many high-schoolers, but Audrey knows that it's important to keep up with outside interests. "I would say that if you really want to do something, invest time in it. For me, it's always been a matter of investing work and time and that ensures I will succeed," she said.
For All State Chorus, Blanchard was part of a choir with around 200 members that draws the strongest voices from across the state. The choir started practicing on February 15, and geared up for a performance on Feb. 17.
For a such an accomplished student, it could be expected that Blanchard has sound — and tested — advice for underclassmen who want to match her success. "Whatever you want to do, just make sure you give yourself time to do the things you love," she said. "Even if you have a ton of homework, you always have time to do the things you love to do."
           With such an impressive track record at North Atlanta, it can be assumed that any student who follows her formula for success will be singing from the right song sheet.