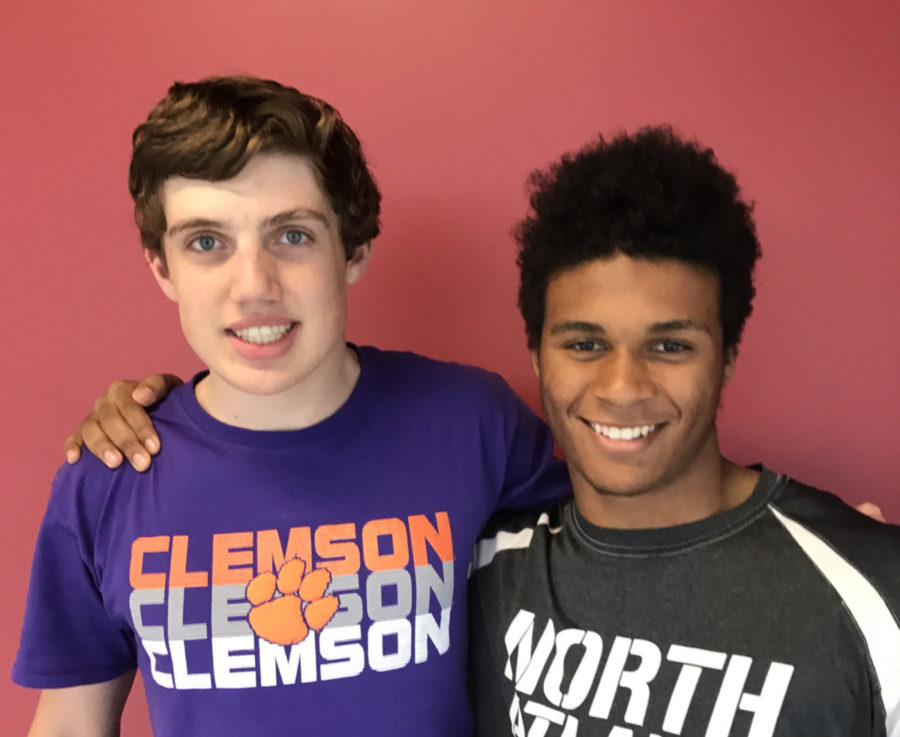 Olivia Chewning
It's been said these days football fever is a yearlong phenomena, which hits close to home for the members of the Warrior football team during their off-season.
        Off-season workouts have meant a combination of weight training, stair running and agility tests. Team members started in January with early-morning conditioning workouts from 6:30 to 8 a.m. on Tuesdays, Wednesdays and Thursdays. Football workouts have to begin particularly early in order for the players to be prepared for the fall season. The workouts ensure that players don't lose the strength and endurance that they built up during game-play.
        Although the season does not start until August, the Warriors must work year round to be successful. The conditioning sessions make the team not only work hard physically, but they also create a mental toughness. Coming off of a 3-7 season, one that the football players believe could have been better, every player now knows that even more work is needed for victory. "Last season was lots of fun and made me a better person," said sophomore Sterling Fleury. "But I believe that the season could've turned out a different way in terms of wins and losses."
        Another key component that is built through workouts is camaraderie and team chemistry. Building a team that trusts each other is a mandatory for victory, and the players know that building a healthy relationship produces the best of results. In February, rising ninth graders that currently go to Sutton started attending workouts, even though they unfamiliar with the current team members. Building connections with the younger players helps with confidence, and ultimately build them as a football player. "We are only as strong as our weakest link, so building up a team with strong connections and leadership is key to our future success," said freshman Ned Coleman.
        The workouts are a staple to building a successful football team, and changing the culture at NAHS. Building on the season from last year and taking away the little mistakes will create a positive outcome for not only the whole football team, but also the spirit at school.