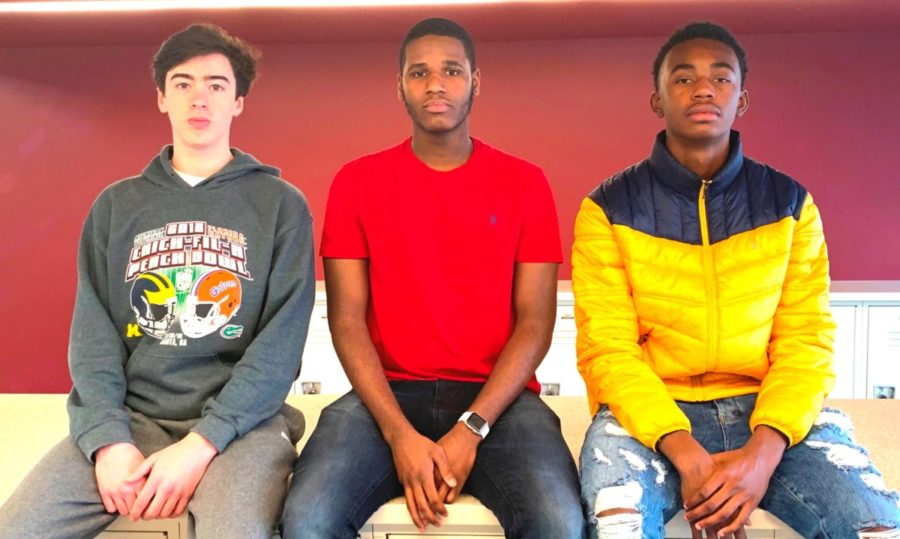 The 2019-20 North Atlanta varsity basketball team has already made some waves this season and if the team's Nov. 19 nail-biting 56-55 victory over region rival Johns Creek is any indication, the team should be in for a strong season. We know that Coach Kerry Sarden will be at the helm, but who will be leaders for the Dubs this season? 
Armari Scott, Senior Center
Armari Scott is returning for his second year on varsity as team captain and is hoping to help North Atlanta have a winning season. The 6 foot 2 inch center is ready to plow through opposing defenses and find open lanes to the hoop. After only scoring 16 points last year, Scott is hoping to have an amazing senior season. Scott's rim protecting skills make him a very versatile player and a great addition to the warrior defense this year.
Jarontez Garret, Senior Point Guard
Jarontez Garret or "Tez" is the team's star point guard and second team captain. This returning member of the varsity team is ready for another great year on the team and is excited to see what he and his teammates can accomplish. His ball handling skills, lethal three-point shooting and vision gives him a needed edge against opponents. His skills are sure to give North Atlanta a needed boost to team offense that will hopefully help them win several games.
Tyson Motten, Junior Small Forward
Tyson Morten is a new addition to this year's varsity team and is hoping to have a breakout season. Morten prides himself on his aggressive play style and his ability to always find a way to the hoop. The Warriors need an excellent small forward this year to maximize scoring and post defense. 
Charlie Hamiliton, Junior Shooting Guard
Charlie Hamiliton is also new to this year's varsity team and is a talented player the Warriors will definitely need to make another run in the postseason. Hamilton has insane ball handling skills that always allow him to weave through defenders and score. His three point shooting makes this shooting guard even more dangerous with his ability to pull up from deep and sink any shot.
Kaleb Johnson, Junior Power Forward 
Along with the other two juniors who are must watch for this year's North Atlanta basketball team, Kaleb Johnson will also bringing his talents to the team for the first time. Johnson is a brilliant player who will complete this years starting lineup. His balance of excellent defense and offense allows him to be a dual threat that can also lock down opposing players. 
There they are: Five players to watch and five more reasons to root for the Warriors basketball team this year.