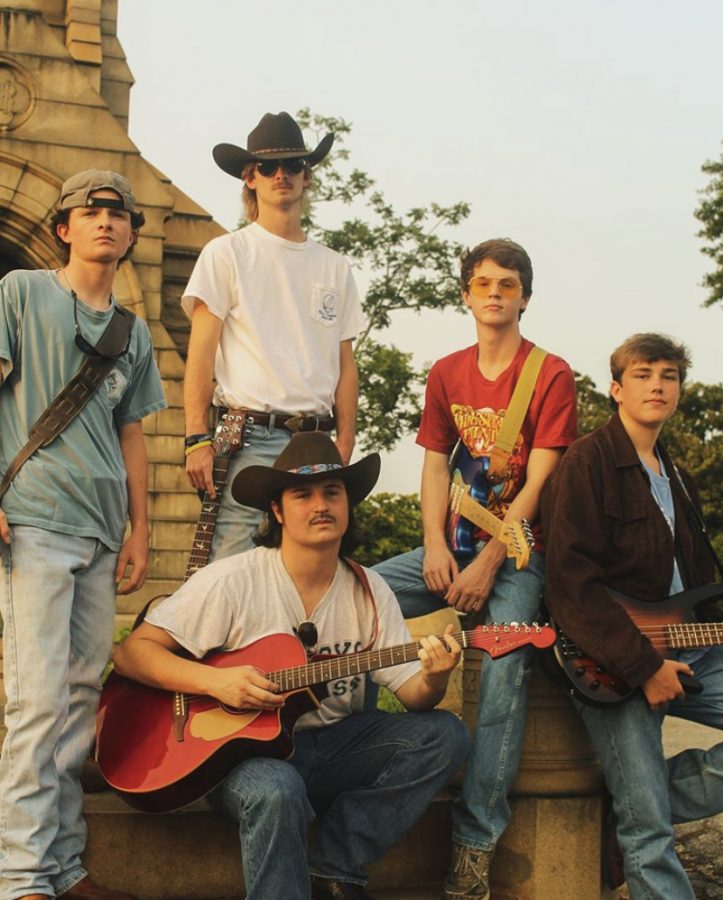 Avi Hunter
There is a new student band taking over the music scene, and it goes by the name of Juneshine. Composed of seniors J.R. Chambers, Will Adams, Holt Marbut, Kellan O'Donnell and junior Bryce McGowan, his talented band recently dropped an album that has proven to be a big hit among their peers.
Juneshine stemmed from a former band, Houston's Problem, that included Chambers and O'Donnell but unfortunately had to end when the other members left for college. When it became apparent to the current members of Juneshine that they all had the skills to form a new group, they made the decision to upgrade Houston's Problem. It was around late May when the members made the decision to create Juneshine, the folk-country-rock band. 
Juneshine has proved to be very successful as a band so far. They were able to come out with an album within just four short months of being together. "When the Lights go Out in Georgia" is streaming everywhere on platforms like Spotify and Apple Music. They were even able to get studio time to record their songs like the professionals do. McGowan sees the album as a product of the group's success. "I am very proud of what my band has accomplished," he said. "In just four months as 17 year olds we created a bangin' album." 
Taking the music world by storm comes with its obstacles. The process of writing songs from scratch can sometimes be difficult. They had to figure out what kind of attitude and sound they wanted for the album. Timing was also a challenge, as aligning the schedules of 5 teenage boys is no small feat. "We are already all good friends and have chemistry as a band, but it can be difficult to get us to all come together sometimes." said Adams. 
North Atlanta is full of talented musicians, and Juneshine is no exception. Sooner or later, we hope to see this band take the stage, but for now, pop in some earbuds and listen to the sounds of Juneshine.