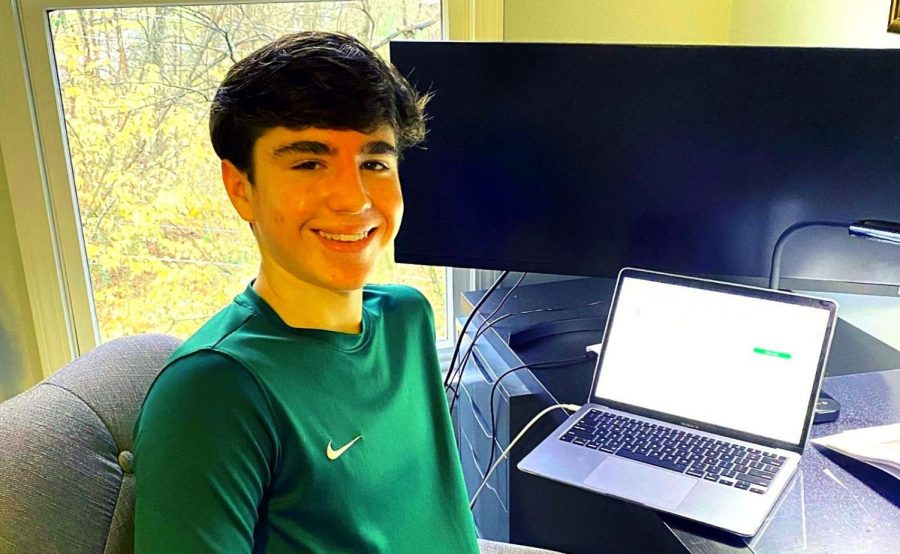 Libby Zufi
In an alternate universe, or maybe even less than a year ago, you could hear buzzing North Atlanta teenagers express to one another the struggle of school and how the long hours of sitting in a classroom was an exhausting experience. Now, as an unexpected two-week break starting on March 13, 2020, turned into a year of online Zoom school, these same teenagers are longing to once again roam the hallways of our 11-story high school. 
After this extended time away, in-person school feels like an alternate reality, and our North Atlanta Warriors have had to adjust to this new sense of normalcy that has taken so much away from our traditional high school experiences. Students yearn for the comfort of the crowded stairwells, football games, favorite teachers, and even the Chick-Fil-A biscuits on Friday mornings. Now we wonder, where have these distant memories gone? 
Zoom school has become a constant nightmare for both students and teachers as North Atlanta has tried to navigate the murky waters of online learning. We sophomores and upperclassmen all remember our freshman year, being the new kids on campus. For Freshman Ryder Zufi, this new Warrior feels as though his high school experience has been stripped away from him. As the Class of 2024 has started its high school experience online, these newcomers have felt less motivated and enthusiastic for this new chapter in their lives. "There is nothing special, exciting, or enticing this year as a freshman," Zufi said. "We are supposed to be the babies of the school and now we won't get to have that experience."
It comes as no surprise that the online learning process has been difficult for everyone. The constant fear of the unknown of attending online classes has been a struggle for teachers, students, and even parents. Additionally, Zufi has found it difficult to enjoy this new chapter of his school career when there is little offered for him through online school. "This first year has been very difficult. Football games, spirit week, and even the rush of running to class is something I haven't had yet in high school," Zufi said. "It is hard because there is nothing I can do about it." 
As North Atlanta students continue to acclimate to this new learning experience, many have had it really tough. There is a mental fortitude needed to persevere through staring at a screen for six hours a day and five days a week. The focus and attention level required — especially for freshmen like Zufi not yet adjusted to the high school experience — is really high. "Staring at a screen for hours on end is not the right way to learn something, especially for a freshman like me," Zufi said.
 During these isolating times, this newbie lacks the guidance for succeeding in high school. Even as we get closer to a return to the building, the desire for total normality from North Atlanta students still remains high. "I hope I can connect with my friends more in person and do the things I liked to do before COVID without fear," Zufi said. "So, please for everyone's sake — wear your mask!" 
This young Warrior speaks for all North Atlanta students who are hoping to get back into their 11-story building as soon as possible. And for this still virtually learning freshman, his COVID dream will begin with the simple act of walking through the building's storied front entrance.