Euphoric For Euphoria: HBO Teen Drama is a Hit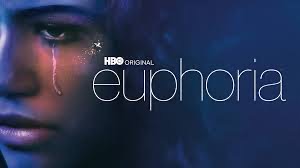 Being a teenager is difficult, especially in this day and age. Although technology and the internet have in some ways made it worse, the entertainment industry has allowed a boost in awareness of teenage struggles. HBO Max's hit teen drama series "Euphoria" has been able to incorporate entertaining storylines surrounding teenage characters, while tackling tough topics relating to the adolescent years.
The first season of "Euphoria" began airing in 2019. Since then, the show has amassed millions of viewers, the numbers only growing since the second season began release on Jan. 9, 2022. Every Sunday at 9 p.m. since, millions of viewers (myself included) have sat down in front of a screen, eagerly awaiting the next episode.
The show surrounds a group of high school students and their personal experiences with identity, relationships, illicit drugs, alcohol, and more. The story is narrated by the main character Rue Bennett, played by award-winning actress Zendaya. Through her storytelling, viewers accompany Bennett through her harrowing high school journey and her struggles with drug addiction. Bennett not only shares her personal experiences but the intricate lives of her close peers as well.
Without a doubt, many components of Euphoria are very relatable to all teens. Similar drama occurs in the hallways of any typical high school. However, the show also does a great job of bringing awareness to the sometimes stigmatized—yet important—issues that many of its adolescent viewers face. Through its inclusive storylines, "Euphoria" touches on tough topics such as the struggles surrounding drugs, mental health, sexuality, and abusive relationships.
While the mature and graphic themes of Euphoria are not relatable to all, the show excellently gives viewers insight into the adversities that come along with being a teen. The flawless cinematography of Euphoria allows for the emotions throughout the thrilling story to be captured and understood by audiences. Overall, I am very impressed by the abilities of Euphoria to cover sensitive topics while still allowing for an unfiltered manner that audiences can resonate with and enjoy.
Leave a Comment