Not Just For Chess Players: Netflix's 'The Queen's Gambit' Is a Smashing Hit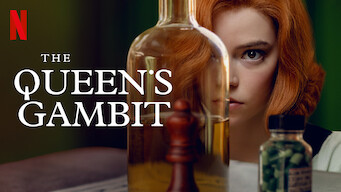 The game of chess. Many who don't play find it seemingly stale and dull, a game that doesn't pique their interest whatsoever. To those passionate, the complex intricacies and elaborate strategy involved in the sequence of moves made make it a beautiful game to play. In its new hit series "The Queen's Gambit," Netflix is attempting to capture just that. The seven-part show stars Anya Taylor-Joy as Beth Harmon, as it follows an orphaned child through her quest to become the top chess player in the world. 
The story is set in Lexington, Kentucky during the Cold War period, running through the 1950s and 1960s. Following the death of her mother in a car crash at the age of nine, Beth Harmon was sent to a local orphanage where she discovered the game of chess from a janitor. She found the janitor playing by himself in the basement and immediately gained interest in the game. She quickly became a prodigy, immediately catching onto the wide array of moves, approaches, and openings that the game is all about.
The story then intertwines Harmon's dark emotional and mental state by introducing her drug and alcohol addiction, one created by the provision of pills at the orphanage that she became hooked on. However, the story's true drama ensues when these pills are taken away, just as she begins to start competing in chess competitions when the orphanage recognizes her talents. Harmon's rapid development at the game was carried by said pills, which allowed her to see the game many moves ahead, just like the masters do.
Sent away from the orphanage into a home in the real world, Harmon's struggles with addiction become ever more complex. Harmon is sent across the US to compete in competitions, with money as the prize. Along the way, the people she meets help her develop as a chess player, leading up to the biggest match of her life.
The Queen's Gambit was a true masterpiece. The drama created by Harmon's reliance on drugs, her battle with addiction, and much more made countless viewers watch a game of chess on the edge of their seats. The writers did a beautiful job capturing Harmon's growth both as a chess player and a person, and it made this show a thrilling experience, one I recommend all readers to watch.