The March Towards Gender Equality: Celebrating Women's History Month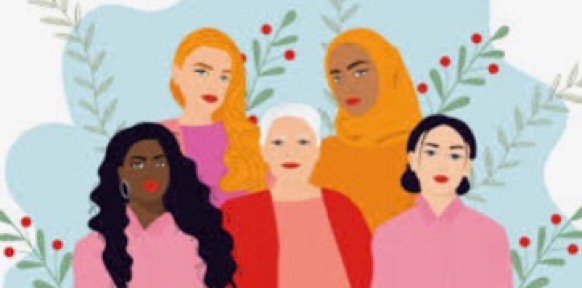 History is who we are, and the stories of women who come before us strengthen and inspire the fight for gender equality. This year, the celebration of women's history may fade into the background due to the great strides made in women's rights. However, recognizing the accomplishments which have brought us to this position of equality is imperative to strengthen and inspire our future. 
Celebration of women's history was first acknowledged in February of 1909, and soon became recognized as an international holiday that would take place on March 8th. In 1978, educators in Santa Rosa, California dedicated a week to recognize the importance of women's roles in society. Shortly thereafter, in 1987, the call for more attention led to the institution of March as Women's History Month. North Atlanta Spanish teacher, Angela Johnson, makes a point to recognize this event in her classes. In every class, she showcases a woman who has broken the barriers and surpassed the norms. "I value Women's History Month, and believe it is something I should educate my students on," said Johnson. 
The past is filled with discrimination, stereotypes, abuse, and ignorance against women. All things which are omnipresent today at a lesser scale. The women who have aided in making these humongous strides towards equal opportunity make it imperative to support the continuation of female presence in society. It should be remembered that history has been made by more than white males. Women in all facets of life have always been present, excelling above and beyond the standards that have been set for them, and shattering the metaphorical glass ceiling to further their opportunities. "I'm lucky to be a part of the generation where women have so many more opportunities than once before," said freshman Adeline Briggs. 
We use this month to commemorate the vital role women have played in history and to highlight the cultural, political, and social achievements of women. During March, we recall familiar names such as Elizabeth Stanton and Susan B. Anthony, who fought among many other suffragettes for voter equality. Harriet Tubman, an outspoken abolitionist and spy who led slaves to freedom. Sally Ride, the first American woman in space. More recently, we can reminisce on icons such as Ruth Bader Ginsburg, for her endless fight for women's rights as the second-ever woman on the Supreme Court. Sophomore Genesis Strother said, "History can be deceiving, however, Women's History Month reminds us all that women have always and continue to provide many important roles.
Even as the barriers dissipate, the fight for representation and acknowledgment of women in education, health, the workforce, and countless other areas, is far from over. This qualifies the importance of observing the trials and tribulations of women from our past and honoring them during March.
Leave a Comment