Dub Dignitary: Sam Jackson's All-State LAX Sammy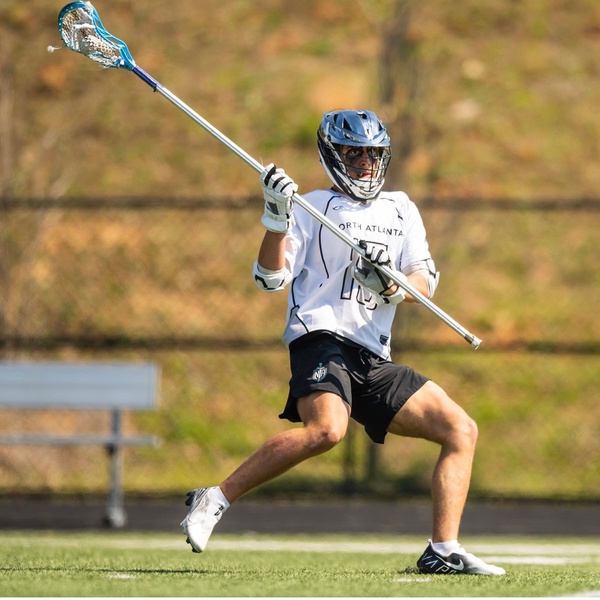 For the Dubs varsity lacrosse team, the 2022 season was one of hardship and new challenges as long time beloved coach Patrick Chaney left the team and many seniors departed for college. New coach Alex Haskins faced a large challenge, but embodying the Warrior spirit, it was one that the Dubs faced head on. Following a rough start to the beginning of the season and battling through a grueling schedule (playing 7 of the top 20 teams in the state), the Dubs finished their season strong, barely missing out on the playoffs due to a heartbreaking OT loss to a stout Alpharetta team, then blowing out rivals Midtown, 12-4. While the season ended in heartbreak, the one positive throughout the season was senior captain Sam Jackson. 
A 4-year varsity player, Sam Jackson was one of two varsity captains (alongside stud junior defenseman Powers Carpenter). Jackson provided leadership and stability throughout the program's difficult transition between coaches. This was no issue for Sam though as he played brilliantly on the field and led his teammates off of it. "Playing alongside Sam made everyone's job easier and time spent playing lacrosse more enjoyable," said junior LSM Brooks Balocki. "He would always bring the right energy at practice, lift you up when you were down, and dominate on the field." 
As the Dubs lacrosse team competed with the best teams in the state, it was always Sam's job to find their best player (many times a high level D1 attackman) and shut him down. Jackson played at an incredibly high level, facing Army lacrosse commit Hill Plunket from Roswell and UNC lacrosse commit Niko Keratoses from Pace academy – neutralizing both of these extremely talented attackmen. "Watching film before the games we would always try to find the best player on the opposing team," said varsity lacrosse coach Alex Haskins, "It was then Sam's job to go stop this player, which myself and the whole team always had the utmost confidence in him to do."
This stout play throughout the year did not go unrecognized as he won team MVP for the Dubs lacrosse team and made first team all-state. This successful season is not the end of the story for Sam, however, as he will attend the naval academy where he wishes to play lacrosse then serve our great country. The future is bright for Sam, and we cannot wait to see what he accomplishes. Go Dubs and go Sam!
Leave a Comment