Stranger Things: Dubs Take on the Popular Show's Newest Season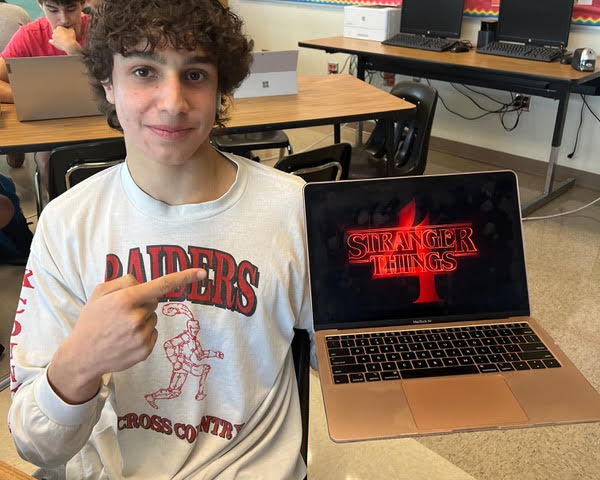 Friendship, romance, mystery, suspense, and a phenomenal soundtrack: Welcome to Stranger Things, a show that has taken over the world. With the first three seasons being a smashing success, the fourth, and confirmed second to last season, had a lot to live up to. Needless to say, it delivered. The show, with around a $270 million budget and almost no limits, left viewers with their jaws dropped, tears shed, and strong opinions. Among these viewers are many North Atlanta students who were just as impressed as the rest of the world. 
While many students' favorite summer memories involved going to camp, time with friends, and vacations, some had the release of season four of Stranger Things at the top of their lists. In need of a break from the summer heat wave, many Dubs gathered around their TVs in awe as they watched the 13-hour season. North Atlanta junior Will Lazarus would describe himself as a die-hard fan of the hit Netflix show. He, along with many others, finds it impossible not to love the show's characters, plot lines, and tendency to have its viewers on the edge of their seats. "I've been a fan of Stranger Things ever since season 1 came out," he said. "Season 4 was unlike any other season thus far and made me love the show even more." 
Not all NAHS students would describe themselves as "die-hard" fans. The fear-evoking and supernatural elements are simply not for everyone. However, even those who find the spook to be a major turn-off, still managed to partake in the viewing of this season, and fear aside, ended up with all good things to say. Junior Hope Hallet never imagined herself enjoying a show like this one, but was thoroughly surprised by how much she loved it. "Everyone was talking about it, so I finally caved and watched it," she said, "I did not expect to like it all, but I think it's pretty impossible to find this show anything but incredible." 
Now that Stranger Things season 4 has come to its breathtaking close, fans find themselves doing their least favorite thing: waiting for the next season. With so many questions left unanswered, and cliffhangers that desperately require resolutions, one can only hope the fifth and final season comes quickly and has the same shock factor that the first four seasons had. So here's to another great season of Stranger Things and the anticipation of the upcoming final season! The countdown to the fifth and final season starts… now!
Leave a Comment