Williams Wins Princeton Race Relations Award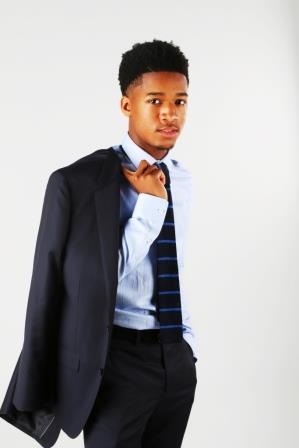 North Atlanta senior Jordan Williams was recently named a winner of the Princeton Prize in Race Relations. He received his award on May 5 during a ceremony held at the Troutman Sanders Law Firm.
The Princeton Prize in Race Relations is sponsored by Princeton University. The award recognizes young people who have made efforts to improve racial harmony. Candidates eligible for the award have been actively involved in volunteer activities that have had a significant and positive impact on race relations in his or her school or community.
During summer 2015, Williams founded Stronger Melanin. The non-profit organization is designed to bring students and young people of different backgrounds and races together to arrive at shared understandings. Williams also founded North Atlanta Together, a group that advances cross-cultural relations within North Atlanta.
"There are a lot of walls here at North Atlanta so anything we can do to promote understanding among ourselves is something worth doing," Williams said. "Yes, it's nice to be recognized. But we still have the challenge. How we can continue to come together and really get to know each other? That's what it will take to make great school even better than it already is."
During the ceremony, Princeton also recognized two North Atlanta organizations. Williams and seniors Danielle Kimbro and Maggie Richardson were honored in relation to their involvement in Stronger Melanin. Also honored was North Atlanta's chapter of Hispanic Organization to Promote Education (H.O.P.E.). The group, established to encourage Latino students to pursue a college education, was founded this year by seniors Maleni Palacios-Delgado, Agustin Jimenez and Shabeha Haque.
During the awards ceremony, Williams delivered a speech titled "Be the Change." For the award he won $1,000 plus an all-expense paid trip to Princeton University during April. From April 28-30, Williams was a participant in a race relations symposium with other prize winners from across the nation.
Williams, who will graduate from North Atlanta on May 26, was admitted to 10 colleges and will attend Boston University in the fall.