Trying to Make Sense of the Mayhem in Washington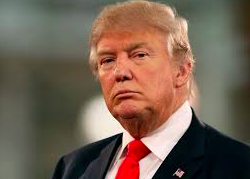 Hang on for a minute...we're trying to find some more stories you might like.
As of late, the Trump team has been hard hit by allegations of its ties to Russia. While most of the reporting on this has led to confusion and disarray for the public, it is clear that there is a widening divide in our great nation. First of all, new attorney general Jeff Sessions has been in the middle of a media firestorm that has focused on his ties to Russia. Further, President Trump made some controversial accusations on Twitter that his predecessor Barack Obama was involved in wire-tapping the Trump Tower during the election campaign. Finally, the political talking heads are still chattering about alleged connections between the Trump campaign team and Russian officials who – it's said – were bent on hacking their way into the White House to throw the American election.
Clearly, Washington D.C. and its politicians have had their hands full in recent weeks. In order to address the first allegations we need to look into what exactly they are and review what caused them. Attorney General Jeff Sessions is being accused of conspiring with the Russian ambassador during the campaign in order to give his preferred candidate a boost. During a grilling on Capitol Hill, Sessions staunchly denied any official communications with the Russians.
The attorney general's statements can be looked at in two ways. It's well known and he did concede he met with Russian officials. The question is whether he was acting as a surrogate to help achieve their government's aims or if he was simply meeting as a member of the Senate Armed Forces Committee.
Sessions stated that as a campaign surrogate he never met with the Russians. I happen to view it in the second way since it is not rare for a senator on the senate armed services committee to meet with a foreign ambassador. Very recently, he recused himself from the investigation into Russian interference in the 2016 election, which in my opinion was enough to eliminate any questions regarding his ability to prosecute fairly.
Now, onto the tweetstorm by our "articulate" president. Media coverage of his outbursts though have been quite unclear or untrue. No, Trump did not cite evidence for his claim, however there is much evidence to support such a claim. First, he said that Obama had been wiretapping Trump Tower while misspelling tap as "tapp," and while that obviously proves nothing, we do know that two FISA (The Foreign Intelligence Surveillance Act of 1978) requests over the past year have been issued for investigation into Trump, and that the first was denied, while the second was put through with no changes in the reasoning to submit the request. This wouldn't be a new occurrence for our former president's administration with their collection of phone records from the Associated Press in what they characterized as a "serious interference with AP's constitutional rights to gather and report the news."
With all of the conflict and confusion in Washington, it's imperative we all keep our heads on straight and analyze the evidence on our own. Media in America is not at its best with biased sites on the rise. Let's hope everything simmers down, but as of late, Washington is a flaming pile of garbage and these false conclusions are the cherry on top.