Home Sweet Home… Or Not: Home Games Just Don't Feel Like Home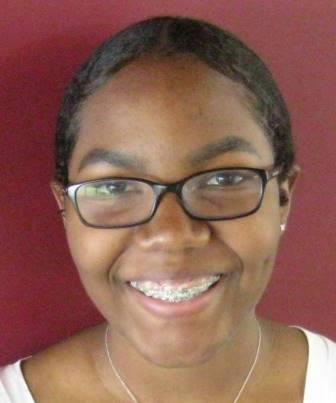 Hang on for a minute...we're trying to find some more stories you might like.
Imagine this: it's 6 o'clock on a Friday night and you and your friends gather at your house to get ready for the season opener home game, the infamous Blackout game. You and your friends are all dressed up in black, everyone has on their face paint and eye black. It's pretty clear that everyone is in the full swing of school spirit. Then you all gather in the car and head to midtown to go to Grady Stadium. Something didn't sound right about that last sentence, right? If you said yes, many including myself would probably agree that you're right. Heading to Grady for a North Atlanta home game sounds a little weird. "It almost feels wrong to use the Grady Stadium, I think adding a stadium on our campus will bring more school spirit," said sophomore Ansley Booth.
Why go through the trouble of driving through midtown rush-hour traffic for a home game at another stadium when we have a large 147 million dollar campus on 56 acres of land in our own backyard? The answer doesn't really come to mind, does it? Considering the amount of land we're on, a stadium seems to fit in but somehow it doesn't. The space that could be our home stadium is otherwise occupying two baseball diamonds, one for softball and one for baseball and a large tennis court. I'm not saying that we don't need a space for those sports but many can agree that football is one of the more popular sports here at North Atlanta in comparison to baseball, softball and tennis and for such smaller sports they seem to occupy quite a bit of space than football. One of those baseball fields and about half of the tennis court could definitely be a mid-sized stadium for our Warriors. "The fact that we have the funds and space for a stadium is a bit annoying. I want to win a game and be able walk to my car and drive home than take a 20 min ride -give or take a few minutes due to traffic- just to get to the school and then another 15 minutes to get home," said junior football player Amir Simpson.
For myself as a student athletic trainer for football there is nothing worse than loading up the buses at 5:45 and leaving North Atlanta to head to Grady for a home game and being on a hot bus for at least 30 minutes sitting in traffic: a ride that would usually take about half that time.
For those leaving their homes and other places the ride to Grady can seem like a road trip with all the traffic in midtown. Why drive or get on a bus and ride for 30+ minutes sitting in traffic when you could drive 5 to 15 minutes or even walk out of the gym to get to school for a game. Due to the drive to Grady that seems like an eternity, attendance at games becomes weaker and weaker week by week. Less attendance at games really makes it feel like there's a lack of school spirit and that's not at all the case, many don't want to drive 30+ minutes to see a game, and you can't blame them. "I feel like the turnout at games would be way larger if we had our own stadium, the Grady stadium is far away from many houses and takes a while on Fridays with traffic, a stadium at NAHS could make a major change and cause many positive benefits to the teams, parents, and students of NAHS," said sophomore Trip Hickman.
Beyond the indignities of traffic and headaches associated with pre-game logistics, consider the very galling nature of the following: Grady High School is North Atlanta's heated rival. They are our perennial friendly "foes." So, something feels just philosophically wrong about saying: "Yeah: We have a game tonight at Grady Stadium." That's like Georgia Tech having a home game at UGA, it just doesn't really make sense to any of us. "Having to play at our rival's field, which is extremely far away, is a recipe for low school spirit.  This would make defending ourselves on our actual turf a lot easier. Playing at another school's field is hard because we have to defend it since it's our 'home' field. Losing on another team's field makes us students and players feel as if we don't belong there or don't deserve a stadium," said sophomore Anastasia Livaditis.
Even though we have all this space, a stadium still isn't here and it probably won't be for a long time but it more needed than some think. Having a stadium could actually be a huge benefit for North Atlanta, it could bring in some financial revenue to help the athletic program. Having a stadium could even mean a push for improvement in our athletics, especially our football team. Having a stadium could also mean more talk about North Atlanta in the Buckhead area as well as even bring in potential sponsors for us. Although a stadium isn't in our sights anytime soon, for a multitude of reasons you can probably see why we want and need a stadium here at North Atlanta.