Twins Take On NAHS Four Steps at a Time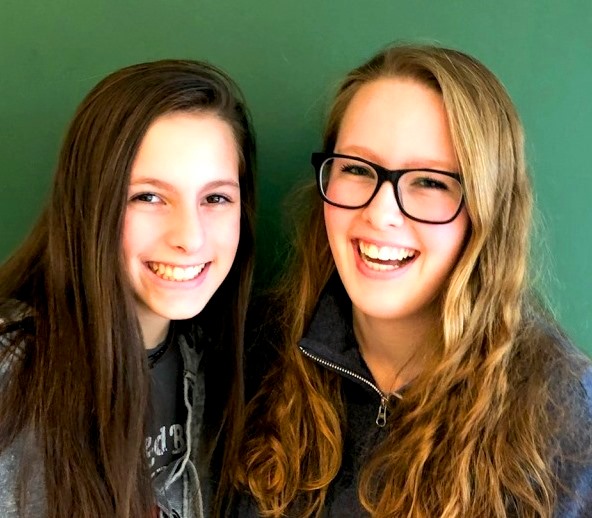 It is very evident that North Atlanta is growing in number, with the increasingly crowded hallways and stairwells. However, an unexpected increase in size here at North Atlanta is the amount of twins per grade. Fraternal or identical, NAHS students have always been fascinated by what it's like to have a copy of yourself in school at the same time.
First things first, who is who? For identical twins at North Atlanta, this is daily struggle they face. Teachers often get confused, resulting in switched names and assignments, which leads to the never-ending corrections of "That's actually my twin's, not mine."  Not to mention how many students in their classes, grade and friend groups get the two confused as well. "It can become annoying when people can't tell us apart but it's worth it to have a built in best friend," said junior Serena Miller, of twin Aubrey.
Although the fraternal twins may not get confused as often, if at all, people tend to group them like they are one person. This can become especially irritating when dealing with difficult teachers. If the teacher doesn't like one sibling, it taints their impression of the other, which can make for a harder time in the class than necessary. "It's definitely something Colie and I have noticed in the past," said senior Quint Gfroerer of his twin sister. "But we just try to deal with it since it's something we can't really change."
It may seem as though having a twin is more of a hindrance than a source of happiness, but having a sibling your age can be beneficial. Since you have the same work, it is usually very helpful to be able to go to each other instead of texting someone on a group chat. Also, you have double the fun and, for the identical twins, double the clothes, so an extra wardrobe is nothing to complain about. "Although there are difficult parts at times, it's really great. I can't imagine not having my sister, Molly," said junior Sam Harrigan.
From easy help on homework to having a lifelong best friend, there's no doubt that everyone here at North Atlanta is jealous of this elite group of siblings. With these twins, there is double the trouble, double the fun, and double the memories, making for a high school experience no twin will forget.