Messiah Thompson Buckets 1,000th Point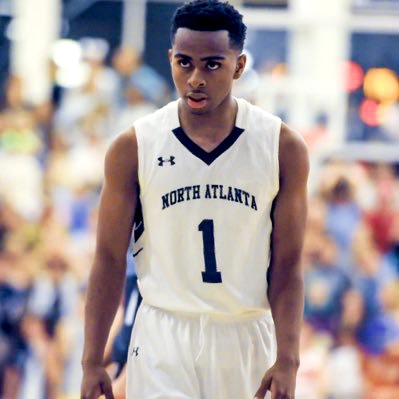 Star Warrior point guard Messiah Thompson has scored his 1,000th point for the Warriors, surprising no one and reaching a major milestone in his incredible career. Thompson has been a stud for Dubs basketball throughout his career, leading the team to many program-changing wins throughout the process. This 1,000th point was a true cherry on the top for Thompson, and everyone is electric about the accolade.
Thompson's milestone point was scored on Dec. 14 against our region rivals, the Cambridge Bears. During the game, Thompson pulled up from three and drained the shot, igniting everyone in the gym from the crowd to his teammates on the bench. While the Bears might have thought that was just a normal three-pointer, the Warriors knew that Messiah had just sunk his thousandth point in huge fashion. The rest of the game was notable for Dubs' basketball, as we won 60 to 48, and there was incredible celebration for Thompson following the victory. "It was great to see a deserving man be rewarded well," said head basketball coach Kerry Sarden. "He has earned everything he's gotten and I'm very proud of him."
Thompson is currently signed with the Campbell University's Fighting Camels in Buies Creek, N.C., to play Division 1 basketball and it's easy to see why. His skill and shrewdness in games and his work ethic in practice go hand in hand, so it is no wonder that he's had such a successful high school athletic career. "It was a great feeling to get the thousand," said Thompson. "I really think it shows that hard work pays off."  
If there weren't already enough reasons to root for this Warrior basketball demigod, now there's a cool, even thousand more.