Netflix Party: What Students are Streaming During Quarantine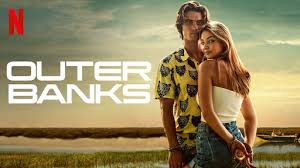 During this time of immense boredom and solitude, students are keeping themselves entertained by binging the newest additions to everyone's favorite streaming service: Netflix. All of this new, popular content provides people with a much-needed distraction from the real world. A new extension even allows people to watch shows and movies together in real time, putting the strain of long-distance friendships at ease. 
Of the recent arrivals to Netflix, documentary series "Tiger King" is presumably the most popular. Following the zookeeper career of the eccentric Joe Exotic, the show explores the complicated world of big-cat collectors and their rival conservationists. What began as a simple animal rights feud between exotic and renowned activist Carole Baskin escalated into a legal battle that resulted in prison time, conspiracies, and a mutual dislike for Baskin. Netflix has a reputation for producing exciting, award-winning documentaries, but "TIger King" may be its wildest one yet. The consensus? Carole Baskin killed her husband. 
Catering to viewers of the "Bachelor" franchise, Netflix tried its hand at reality TV when it introduced "Love is Blind" to its service in mid-February. The show recruited singles looking for love to find their match by way of a social experiment: Is it possible to fall in love without knowing what each other looks like? Contestants get to know each other by talking through a wall, and they do not get a face-reveal until after they are engaged. While the likelihood of reality TV relationships actually staying together is slim, it is nevertheless entertaining to watch the dramatic trials and triumphs of the newly-formed couples.
For those of whom not intrigued by soapy, real-life genres, there is always an abundance of popular fictional dramas available on Netflix. Two of the current most talked about shows on the site are "All American" and "Outer Banks." "All American" will appeal to the more athletically inclined high-school crowd. It chronicles the successes and struggles of high school football players. Even more interesting is its inspiration, drawing from the experience of professional player Spencer Paysinger. "Outer Banks" is a thrilling mystery that features a group of teens submerged in a hunt for treasure and trouble. A missing persons case complicates the matter. Both of these picks are perfect for late-night boredom binging.
With our home-bound existences, these days Netflix and chill is taking on a new and more literal meaning. The shows mentioned are only a handful of the highly-rated series on the platform. After a long day of Zoom lessons, it's nice to sit back and dive into an alternate world where action and drama drown out the anxieties and confusions of the current times.