Week One: NFL Kicks Off a Season Like None Other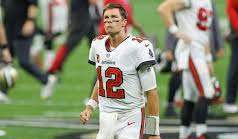 The 2020 NFL Season will be a season like none other. Just a year after the league's 100 year anniversary, every team will be playing their games with either minimal attendance or no attendance at all until further notice. Despite the pandemic, the NFL has not made any scheduling adjustments, unlike its feeder league the NCAA, which has seen team wide-spread schedule delays for some teams and full-season cancellations for others. As the Houston Texans prepare to fly to Kansas City to face off against the defending Super Bowl Champion Chiefs in the season's inaugural game, NFL fans throughout the nation are hoping this season runs smoothly. 
Although the sports world was mainly stagnant for the four-and-a-half-month period leading up to the NBA bubble, the NFL made mainly headlines over the offseason. Chiefs quarterback Patrick Mahomes signed a record-breaking deal with Kansas City, signing for 10 years, and a whopping $450 million. Additionally, the Houston Texans traded star-wideout DeAndre Hopkins to the Arizona Cardinals in a surprising move. Most notably however, six-time Super Bowl Champion Tom Brady made the biggest move of the offseason, leaving the New England Patriots after a 20-year tenure to take his talents to South Florida to play for the Tampa Bay Buccaneers. The Bucs seemingly jumped from a non-playoff team to a Super Bowl contender overnight, as Brady will be surrounded by one of the most high-powered offenses in the league. This season, Brady will be throwing to 3x Pro-Bowler Mike Evans, 2019 Pro-Bowler Chris Godwin, as well as former-teammate and 5x Pro-Bowler Rob Gronkowski. With last week's addition of former-Jaguars starting running back Leonard Fournette, teams will have trouble stopping the new Tampa offense. However, after their season-opening Sept.12  defeat to the New Orleans Saints by 34-23, there are now open questions about how robust the Bucs offense might be. 
Back in Atlanta, the Falcons' season is not looking as hopeful as their NFC South counterpart. Despite their possible upside, they have one of the toughest schedules in the league, as they will be competing in a division with two Super Bowl contenders with powerful offenses along with other tough opponents, so the best case scenario for this year's Falcons team is reaching .500. The biggest issue for Dan Quinn's squad last season was their defense, as the Falcons finished among the 10 worst defenses in the league. However, the Dirty Birds made several moves over the offseason to help solve their defensive woes. Atlanta signed linebacker Dante Fowler Jr. to replace Vic Beasly, and used four of their six draft picks on defensive players, most notably first round draft pick A.J. Terrell. Pro-Bowl safety Keanu Neal will also be returning from injury. The Falcons offense will come back this season with even more weapons, as the team signed former-Rams running back Todd Gurley. Gurley is not new for most Falcons fans, as he used to play in the Peach State back in college as a Georgia Bulldog. With other additions like tight-end Hayden Hurst taking over for Austin Hooper's empty spot, the Falcons will look to be revamped on both sides of the ball. 
For die-hard sports fans, the pandemic meant a long hard sports drought. Now with a new NFL season now underway, NFL fans can have the sense that — at least on the football field — things are getting more or less back to normal.