How Will APS Students in Need Learn if They're Hungry? Operation Feed is Here to Help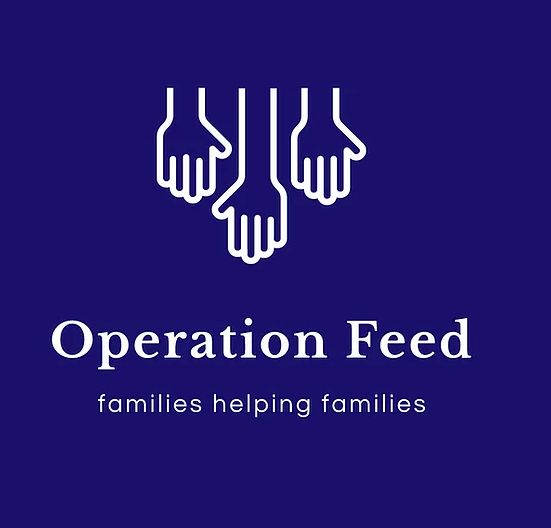 The rush to establish an effective virtual school system amid the COVID-19 pandemic is unprecedented, and districts across the nation with little to no online experience are scrambling to throw together a sufficient program for students to learn. Since the dismissal bell on the infamous March 13, 2020, questions and concerns have flooded in from members of the APS community about how school will continue for an undetermined amount of time. Among the most urgent of these questions: How will low income students get fed? How could they possibly learn if they're hungry? And from there, Operation Feed was born.
Operation Feed is a charity that provides basic necessities, including food, clothing, household products, feminine products, and more to APS families in need. Additional efforts cover providing other important resources, such as helping unemployed parents find work, involving social workers where necessary, and registering students for school. 
Since its establishment in March, Operation Feed has contributed more than $25,000 worth of resources to families in need, and the charity continues to expand its reach. Originally an aid program for the North Atlanta Cluster, Operation Feed has now broadened its focus to eight APS districts and continues to seek more volunteers. "If the majority of the families in the APS community have the means to help out and donate, we could lessen the burden of those who can't at this difficult time," said junior Libby Zufi.
From the efforts of the Positive Impact Club to the 150 hours of community service IB students complete before graduation, the people of NAHS are constantly seeking ways to contribute to the betterment of the community. Operation Feed is an additional endeavor of the concerned and united APS populace. "It's devastating to know that so many people in our community are struggling from the impacts of COVID-19, and so this charity is so special because it gives us a way to help these students and families within our own district," said senior Zoe Mulqueen. "It's also just amazing to see so many people come together, from teachers and administrators to students and parents.
Across the nation, the question of how students in need can gain access to basic necessities continues to be discussed and debated as the new distance-learning reality embarks on its seventh month. From its early initiative and increasing scope, Operation Feed continues to reflect the unparalleled dedication and support of the APS community. Visit the Operation Feed website for volunteer and donation opportunities to further demonstrate the power of the Warrior spirit.
Leave a Comment