Trouble is Brewing at Starbucks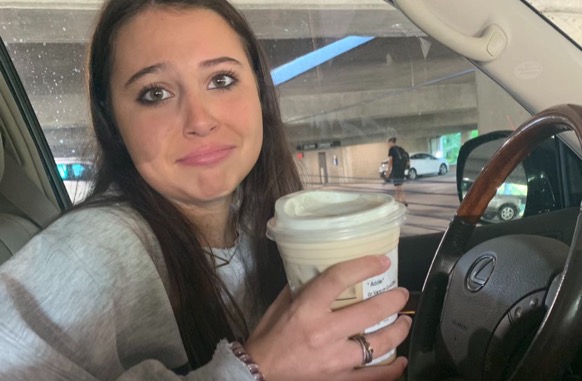 Caffeine is essential to many North Atlanta students and staff. Both late sleepers and early risers can find sanctuary in a nice ole cup of joe, whether it be homemade or bought on the go. But as of last April, everyone's favorite coffee shop has been drained of key ingredients.
Junior student Addie Nash often heads out to catch her early morning start-up, a grande iced coffee with oat milk and brown sugar syrup. Several weeks ago she came across a sign that read, "Due to current supply shortages, some of your favorites may be temporarily out of stock." Not minutes later, Addie walked bitterly out of Starbucks with a flagrant black coffee and dismal mood. The sign was a warning of the many months to come. "The sign was blatant, but somehow I didn't believe it was true," said Nash. "I was proved wrong, but still, 'temporary' was very much an understatement."
Starbucks' inadequate supply of sugary subsistence has left regulars brewing a cup of joe at home. "My days are ruined without a cup of coffee in the morning," said Nash. "So at least if I make my coffee I won't have to pay an unreasonable price for something I don't even want."
This Starbucks supply chain shortage is no surprise to any coffee connoisseur. Starbucks is running short of practically anything that makes coffee taste good and its customers are running short on patience. From frappuccinos to refreshers to food, the popular coffee chain is incapable of filling its customers' needs. Leaving a vacant place in our hearts (and our stomachs) for their refreshments that once went unparalleled. "Starbucks has left us all hanging for months," said sophomore Della Buck. "At this point, I'm not expecting much at all."
The low stock has led people to criticism of Starbucks, which has become none other than a subpar coffee bar. Oat Milk is out, vanilla syrups and sweeteners left vacant, and teas and treats terminated from the current menu. Next time you're looking for anything with flavor or pep, Starbucks may not be your place. "I can't believe they betrayed me like that," said sophomore Alexandra Kazamias. "It's distasteful of such a beloved establishment to leave me with such a bland brew."
It's not a stretch to say that most students implore that Starbucks restore to its mouthwatering morning magnificence. The question we're left with is: When will Starbucks fill our cups again?
Leave a Comment