Where, How, and Why Students Love to Thrift!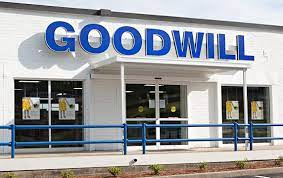 Thrifting has taken the fashion world by storm. Vintage pieces are treasured, the deals are adored, and the treasure hunt is invigorating. Whether they are in pursuit of name-brand items for a cheaper cost or looking at a unique addition to their wardrobe, the most avid thrifters enjoy not only the reward but also the fun of the search. 
The perks of thrifting are endless, so it's no surprise that it has become so popular. Not only is it more budget-friendly and gratifying, it also steers away from the trend of fast fashion and presents a more sustainable clothing option. Most big-name stores and brands can be labeled as fast fashion, which is the second most polluting industry in the world and also happens to exploit both women and children in countries of production. Buying secondhand clothing from thrift stores keeps from supporting the unethical fast fashion industry and helps keep the planet cleaner. Who wouldn't want to do that?
If you're new to thrifting in Atlanta, there are a lot of places to check out. One of the most popular thrift stores is Goodwill. It can be found practically anywhere and is a go-to store for many thrifters in Atlanta. Rag-O-Rama is a unique local thrift store. It sells high-quality clothes at great prices, and customers always enjoy their experience. At Salvation Army, goods are donated and then sold at their thrift stores. Proceeds and profits are used to fund their rehabilitation centers, helping those in need. Donate to a good cause! Last, but not least, there's Clothing Warehouse. At this thrift store, vintage clothing and footwear are sold at a cheap cost.
You'll get used to it pretty fast, but for newcomers to the trade, here are some tips from the most avid of thrifters. As a thrifter, patience is key. You must be prepared to spend a lot of time searching for what you want at a couple of different stores. Don't lose hope if you can't find what you want on a given day. Every day is new. That's why you should schedule lots of time for your shopping trip. It's best to search through the entire store. Yes, that includes every last rack of clothes. You never know where something amazing could be hiding! Approach the thrifting process with an open mind. Get creative with how to style things. Look for interesting colors, patterns, and textures that stick out to you. Here's an important one: the best times for thrifting are early in the day or at the beginning of the week. It's much less busy and you're more likely to find what you want. Also, ask employees for help! Question them about their specific stocking days so you know when the newest collection of clothes will be put out. They are there for you. Enjoy your thrifting, Warriors!
Leave a Comment