Education Uproar: How are the Rising Tuition Prices Affecting Dubs?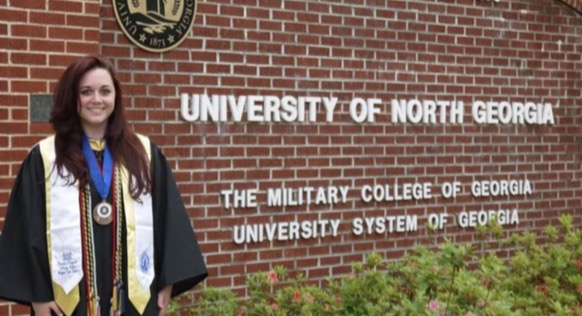 Applying for college is the culmination of the high school experience. Students spend sleepless nights pouring over notes, studying to improve their GPA, locked in competition over class rank. Despite all of this effort, many students won't be able to fully reap the benefits of their hard work due to the ever-climbing nature of college tuition prices.
A survey of institutional data shows that in the past 20 years, college tuition prices have more than doubled. This means that outstanding students are denied entry to their dream schools simply because they can't afford tuition. Those who choose to work through the high prices are often subject to massive debt that they have to service in the years after graduation. As senior Dubs begin to journey through their college applications, many are reminded to remain realistic with their prospective college choices. Imagine the pure joy of being accepted into your dream school, quickly followed by crushing the realization that you cannot acquire a large enough scholarship to attend. "The price of college is beginning to outweigh its worth, and a lot of underprivileged students will be deterred from colleges that match their skill level because of how expensive they have become," said senior Erin Hicks.
Luckily, very few obstacles can get in the way of those with unwavering ambition. Jill Stewart, the school's twelfth grade assistant principal, has held her leadership post for more than a decade. During her tenure, she's helped hundreds of students overcome the financial obstacles that have stood in the way of their collegiate dreams. She stresses the importance of broadening college searches outside of the exalted Ivy Leagues. A better strategy, she says, is focusing on local colleges that are in a position to offer more in terms of scholarships and financial aid. "Some schools are quite eager to give financial aid," Stewart said. "I tell students that no one is as limited as they think if they're willing to broaden their horizons."
World History teacher Caitlin Tripp, who graduated from Carrollton High School in 2010, embodies the advice that Stewart frequently gives. Tripp attended the University of North Georgia in Dahlonega from 2010 to 2014. Entering college, she was determined to graduate debt-free. To realize that goal, Tripp chose an in-state college and took a more pragmatic approach toward her college choice. During her college years, she earned three scholarships—Hope, FAFSA, and Zell Miller—all while participating in a work-study program that also helped her pay her way. Tripp recognized the need for tutoring among college students and began to work as a Spanish, French, history, and math tutor to support herself through college. "No one prepares students for college and college-level courses," Tripp said. "It's important to do a lot of preparation when finding the right school for you."
The question must be asked: Are skyrocketing tuition prices worth it? It's impossible to determine a definitive answer but one thing is clear — if the cost continues to rise at the current rate, higher education could become unattainable for many.
Leave a Comment