Battle of the Themes: Which One Will Come Out on Top?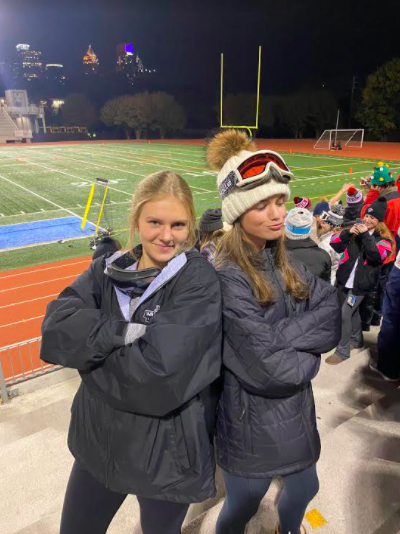 We know you missed us but no need to worry: the best rankers at NAHS are back and better than ever, and this time we are ranking… football game themes! With the season ending last semester in disappointing fashion, it is time to decide which themes deserve to stay, which should go, and which deserve a spot in next season's lineup for the Warrzone. 
Hawaiian/Luau
Luau: a classic. Every school does it, and every school loves it. It's the perfect kickoff to the football season. On the downside, the leis and straw skirts can get itchy throughout the game, and it's usually insanely hot for the first game of the season. Overall, this theme is a classic one that signifies the joyous beginning of the football season.
Ski
Ski is a prototypical cold weather theme. It keeps you warm, and it's super easy to dress up for, as just about everyone owns ski clothes. What's not to like? Just grab your warm winter coat, a stylish beanie, and a sick pair of ski goggles, and Boom! You have the quintessential attire for Ski theme. Despite not leaving much room for creativity, this one is still a fan-favorite for the Dubs.
Stars & Stripes
Stars & Stripes has been a NAHS theme for years. It's many people's favorite theme to dress up for. There is a surplus of accessories to be used for this theme, making it one that is highly anticipated by many students every year. Now Dubs students are known for always going all out for every theme, but that especially holds true for this one. It is definitely a top choice among many students because they can truly put their creative minds to work.
Pink Out
The Pink Out theme holds a special place in the hearts of all Warriors. It's a fun alternative from other solid-colored themes like black-outs and white-outs, which can tend to get a bit bland over time. More importantly, however, it's also extremely significant, as the theme is always done in October as a tribute to Breast Cancer Awareness Month. North Atlanta students show up and show out for this theme in order to honor the special cause that it represents. 
Neon 
This theme has been a Dubs favorite for years. Whether they are decked out in fluorescent pink, yellow, orange, blue, or green, students will gather at Grady Stadium to make the student section shine bright. With a quick trip to Party City, every student is dressed and ready for the brightest game of the year. This theme is noted as a favorite by many Dubs, and we can certainly see why! 
Now don't get us wrong, we love the old, classic football game themes, but we have a few suggestions for new themes that we would love to see make an appearance in the student section next year. We're all familiar with the classic Blackout and White Out but why not switch it up with a Silver Out! After all, our colors are black and silver. Now, you all have to hear us out on this next one: What about a Fight Night theme? Hundreds of students in very close proximity wearing boxing gloves… what could go wrong? And for those tired of the go-to cold weather ski theme, we present to you: Ugly Holiday Sweater theme. It's festive, it's warm, and it's never been done before! 
So there you have it, another professional ranking done by two completely qualified rankers. Whether an old theme or a new one, the Warrzone is sure to show up and show out. And as always, Go Dubs!
Leave a Comment