For All Warriors: Mr. Robinson's "No Place for Hate" Club Promotes Inclusivity and Positivity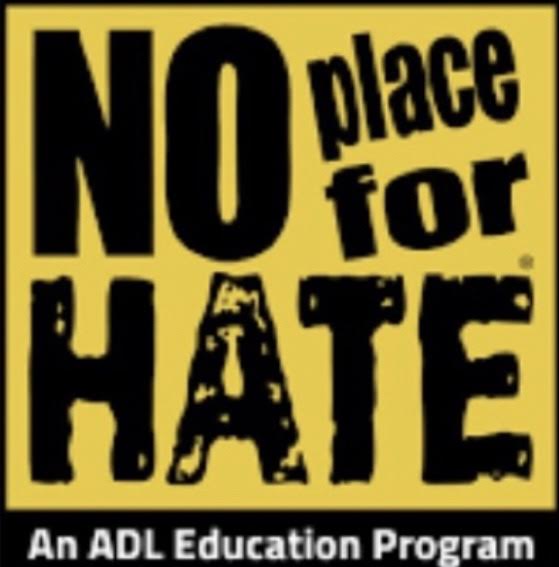 North Atlanta High School is all about spreading positivity and raising awareness for anti-bullying. This concept draws parallels to the purpose behind the national organization, "No Place For Hate." The organization's legacy at North Atlanta goes back to when the previous assistant principal was in office – Mr. Robert Whitman. Among other things, Whitman was the head of the North Atlanta "No Place For Hate" club. After stepping down from the position, it was Mr. Darryl Robinson who took over as the new sponsor, hoping to change the North Atlanta community for the better.
 All schools in the U.S are eligible to participate in No Place for Hate. In fact, every year for the past seven years, all of the APS schools in the district have been recognized as a No Place for Hate school as a result of fulfilling all of the requirements completed throughout the school year. In the past, club members were a cross section of students from all grades who would attend an interest meeting and be elected from there. Meetings were held once a month after school on either a Wednesday or Thursday. Since then, however, No Place For Hate after school club meetings have been non-existent. "It becomes a challenge in having students participate in the club after school because of all the clubs and activities that already go on," Mr. Robinson said. 
The interest meeting process was brought up again, but Mr. Robinson had an even better idea. Mr. Gainer's peer leadership class automatically became the "No Place For Hate" club. "Peer leadership is during the day and involvement is at its highest with seniors," Mr. Robinson said. 
Now with a new audience, the No Place For Hate club faces the bigger challenge of staying relevant and engaging. This is where the new senior bunch steps in. A few of North Atlanta's finest students on campus – and soon to be high school graduates – have been putting their heads together, brainstorming school-wide event ideas. This year, they've successfully been able to host a door decorating contest and even a TikTok contest. Everyone had a role and they knew exactly what to do. For financial support, Ms. Wheeler reached out as part of her community student outreach role. She provided the contest prices and supplies. She even attended the in-class meetings to get the inside scoop. "There were so many components in what we wanted to put out and we made it happen, it was a team effort," said senior Ben Carnahan. 
North Atlanta's "No Place for Hate" club has done wonders to improve our school's community. Mr. Robinson and the seniors involved in the club have been at the forefront of it all, working hard to come up with and execute creative ideas that spread positivity and prevent bullying. As a result, the bar has been set high for the next group of seniors, because history has been made by this special group.
Leave a Comment