Fresh Meat: The Perspective on High School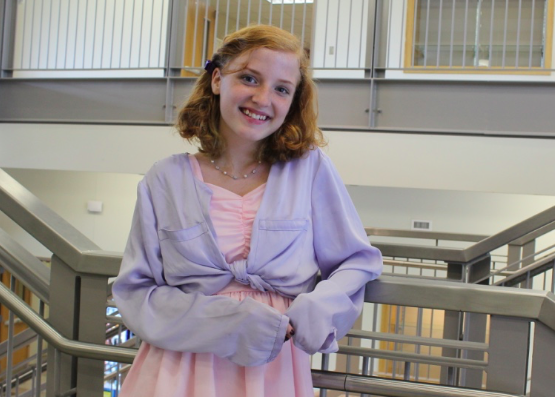 On August 3, 2016, exactly 337 students (including me) entered a whole new world adorned with color-coded walls and the smell of teenage apprehension. My anxiety ran almost as tall as the pillars holding this building up, but with a good luck wish from my mom I walked as confidently as I could into my first day of high school.
I was only five seconds in when I made mistake number one: taking too long to unzip my backpack as I walked through the security checkpoint. Lost among the other students just trying to get inside, I also lost my friends and my guide through the halls (my sweet self-sacrificing brother).
Panic arose inside of me when I got through because I, among many others, had no idea where I was going. By some miracle I calmed down and realized I should follow those who know where they're going, and then hope I can find my class.
To say it was the most anxious day of my life would be an understatement. I believe I got through it well, with the exception of a few stumbles and cough-ups.
Ruby Elliott, a freshman coming all the way from Los Angeles, had other reasons to be worried. "I was excited, but scared," she said, "I didn't know anyone and I had no idea where I was going. I came from a school with only about 500 kids, so this was a big adjustment."
Another freshman, Ansley Booth, who was coming from Sutton Middle School, didn't seem to be as worried. "I wasn't nervous or scared," she said, "I knew a lot of people and I took a school tour."
However, she was a little overwhelmed with the amount of people and the size of the school. Despite this, she says she's excited to start a new school year. "I was tired after the first day, but I'm excited to start a new school year with the people I love," she said.
Freshman Donovan Earle wasn't exactly nervous as much as apprehensive. "I thought it was going to be hard," he said, "Turns out I was right, there's a huge workload."
Despite first-day apprehension, he feels his day turned out fine. "I believe it was a fairly solid day," Earle said.
I believe the first thing to remember as a freshman is that it always works out. The new workload may be overwhelming and hard to cope with, but eventually it becomes easier. In all, high school isn't as intimidating as it's made out to be and at North Atlanta there are always 11 floors of willing helpers by your side.