R.I.P. Brangelina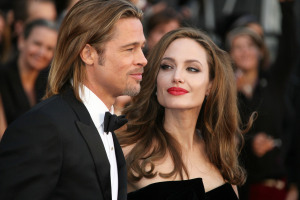 For Brangelina shippers all over the world, September 22 was a day that shook them to their core. After over a year of marriage and over a decade of romance, Brad Pitt and Angelina Jolie have announced their split.
According to recent news, Jolie initially filed for the divorce on September 20. Though little information has been disclosed, the reasoning behind the divorce is said to be due to "irreconcilable differences." It's said Jolie has said that she ultimately disagreed strongly with Pitt's parenting style and regular interactions with their six children.
As a result of these feelings being displayed worldwide, Pitt has been put under serious investigation for child abuse and also has been put under the national spotlight. Sources have confirmed that he has a possible track record of becoming verbally and even physically abusive toward a select few of the children on multiple occasions.
Both Jolie and Pitt have been struggling with their marriage and enduring a major rough patch over the course of the last few months. Pitt has stated that he urged Jolie to slow down the divorce process and try to keep it quiet for the sake of the children, but Jolie refused and filed almost immediately.
As for the ever-dreaded custody battle, Jolie has set out to gain full custody of all of their children both adopted and birth, and allowing Brad Pitt the right to only occasional visitation. Pitt, on the other hand, is trying to gain partial custody allowing them both equal parenting rights.
Whether or not our society and the tabloid-printing economy will be able to endure, Brangelina has definitely come to an end. Fans can now only hope these star-crossed lovers will make their way back to each other, but for now the end is surely here. Good, bad or otherwise, we will always remember this Hollywood power couple. R.I.P. Brangelina.