JUUL E-Cigs Continue To Grow In Popularity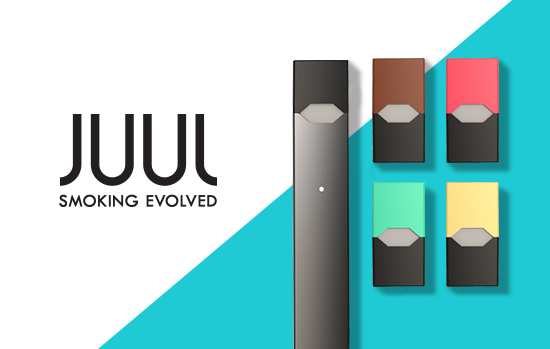 Hang on for a minute...we're trying to find some more stories you might like.
Ever since the late 19th century, cigarettes have been used to satisfy the urge to inhale tobacco in the lungs. Eventually they were deemed to be unhealthy and soon lost their initial popularity. However, that soon changed when e-cigarettes were introduced, which instead of burning tobacco, it vaporized several chemicals inside. One particular e-cigarette in the form of a USB drive that has recently rose in popularity is JUUL.
"From what I've seen when people use them, is that they seem to enjoy the buzz that comes from it," said an anonymous North Atlanta student. "And it's a trend– everyone wants one. And everybody associates cigarettes with danger and cancer, but now they seem to think that the JUUL is better."
The JUUL vaporizer is a small device that can be charged in a laptop to be used whenever to vape. It comes in a variety of different flavors, such as mint, mango and creme brulee. It has been popping up all over the country, mostly in high schools and college dorms. The JUULpod juice itself is made up of chemicals like benzoic acid, glycerol, and nicotine, which is known for its addictiveness.
For students, the e-cigarette has seen great utility for its stress-relieving qualities.  "When life gets hard and you're really upset, the JUUL makes you forget," said another student who also requested to remain anonymous.
E-cigarettes have split people's opinions on how healthy they are exactly. Though they can be just as addictive as a regular cigarette, it might not have a great of a threat like lung disease or cancer. A few students have also reported that they don't feel the dying urge to use their JUUL as they would with cigarettes. However, their virtual "healthiness" is still prone to cause many of the negative side effects coming from cigarettes, such as dry throat, headaches, dizziness and stomach aches. At the end of the day, it really depends on moderation and how consistently the average JUUL consumer uses it.
Since the explosion of JUUL in schools, the product has become the hottest on the market. Whether or not it is generally safe to use, it is clear that this trend has swept its users up in smoke.