"To All the Boys I've Loved Before": A Love Letter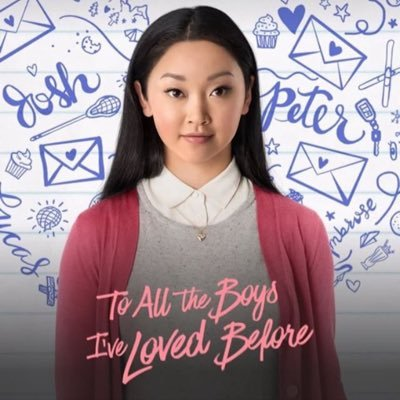 "To All the Boys I've Loved Before" has got me feeling all types of ways and has treated me better than any boy ever could. This movie is the perfect blend of butterflies in your tummy and the anticipation of a first kiss. It is so pure and wonderful. I have not been able to stop talking about it so I'm going to just let it all out in the Wire.
"To All the Boys I've Loved Before" is about an Asian-American girl who writes love letters to all the boys she's ever caught feelings for — a figure that is five in total. She also happens to have a crush on her sister's boyfriend Josh. (So scandalous!). When the letters get sent out without her knowledge, she starts a fake relationship with hottest guy in her school, Peter Kavinsky, in order to keep Josh from thinking she likes him. Shenanigans ensue.
Having this movie come out right around the time of "Crazy Rich Asians," and right before the first Hollywood thriller to star an Asian lead, "Searching," it feels like a big month for the Asian community. Some are calling it Asian August due to this exciting influx of Asian American actors on the big screen. "I didn't notice I was missing that representation until I had it and was actually able to see myself on screen," says junior Fiona Lui. "It was refreshing to see that."
Not only is there Asian representation, but the movie skillfully portrayed the dynamics of a mixed race family, as well as dealing with the loss of a mother. As someone of mixed race who has dealt with a mother's death, I have never felt so seen. From their father's struggle to keep the Song girls connected to their Korean heritage to the difficulties of keeping their mom's memory alive, this movie did everything right. Not to mention the film's wonderful portrayal of their fierce sisterly love.
If absolutely nothing else draws you to this movie, then Peter Kavinsky should. He is the purest bean and the boyfriend every girl deserves. He makes it so easy to love him in all of his unproblematic glory. I don't want to spoil anything, but let's just establish that Peter is so beautiful it hurts and he has ruined me for any other boy.
Here are your marching orders: watch this movie immediately. It's hilarious, adorable and messes with your emotions like a boy afraid of commitment. It's my new favorite movie and I'm sure it will at least make your top five. It's the kind of film that makes you want to watch it over and over again. "To All the Boys I've Loved Before" will have you in the mood for a not so fake romance to sweep you off your feet and leave you breathless.