Super Bowl LIII Was a Super Letdown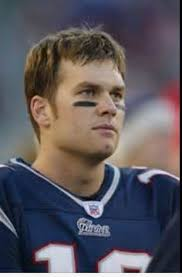 Hang on for a minute...we're trying to find some more stories you might like.
On Feb. 3, Atlanta hosted one of the sports calendar's most significant events, Super Bowl LIII (and that's 53 for those of you who don't know Roman numerals). On the evening of this date, millions of Patriot and Rams — and gazillions of football fans in general — huddled in front of TV screens around the country and globe to wait for gridiron greatness to ensue. Typically this media-megawatt event brings countless exciting plays and high-drama moments, but many came away disappointed with this year's uneventful game.
The game was the lowest scoring Super Bowl in NFL history, with a final score of 13 to 3. The New England Patriots took home the winning title, but not with much splendor. There was barely any back and forth on the scoreboard and no particularly praiseworthy plays. Many football fans were unhappy with the lack of action in this typically action-packed event. What set in early for many game viewers was an acute sense of boredom. Many North Atlanta students who watched the game felt this way as well. "It was easily the most boring Super Bowl of all time," said Junior Quinn Fitzsimmons. "From kickoff and halftime, down to the commercials, there was very little to get excited about."
Not only was the game a true yawner for football fans, but other viewers came away unentertained as well. Typically the Super Bowl offers amusement for all, with halftime performances and noteworthy commercials, but that wasn't the case this year. In the halftime show, Maroon Five was the main act, with Travis Scott and Big Boi as guest artists. "I have nothing against them as separate artists," said junior Emily Song. "When they got together though, it got confusing and weird. I wasn't a fan."
But looking past some of the boredom, the event wasn't a complete letdown. Atlanta did enjoy getting to host this year's game, and benefitted from some insider perks. Everything from opportunities to meet Patriots and Rams players to Super Bowl funded concerts were available, and Atlanta natives loved the buzz. We got to take pride in showing off our gorgeous city this past weekend, and seeing tourists take joy in being here was something special.
There's something so American about gathering with friends and family to watch football, and we did all get to enjoy that even in an event hosted in our home city. Plus, there was the reality that each one of us could've probably made better plays than the Rams and Patriots offenses combined.