APS Lends a Helping Hand to Staff Affected by Government Shutdown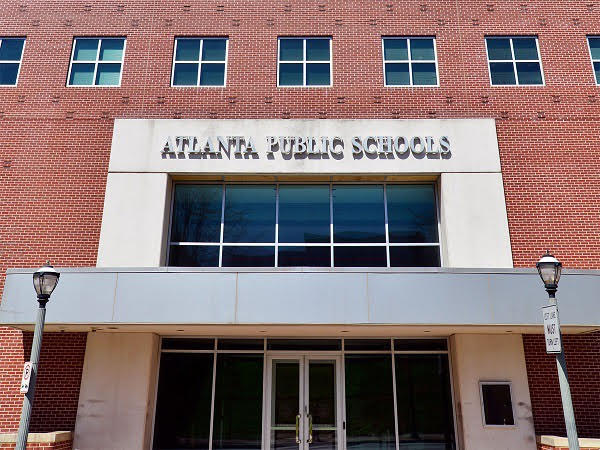 For thousands of federal employees across the country, this year's holiday season was spent without a paycheck. Starting on Dec. 22 and lasting a record-long 35 days, a government shutdown over border security sent innumerable federal workers to the office unpaid. Atlanta Public Schools estimated that between 300 and 500 staff members' families or partners may be affected. A fundraising system was put in place by APS to support those who were impacted and assure that they get the necessary help during that time.
The Atlanta Public Schools Employee Assistance Program, set up for circumstances like shutdowns to protect staff members, provided the school system with many ways for people to help out those affected, as well as a place for staff to apply for assistance. These links are accessible through the Atlanta Public Schools website.
One of the ways the school system has brought help is through a GoFundMe posted on January 16 by APS. All the funds raised through this campaign are received through the Atlanta Partnership of Business and Education Inc., who then distributes the money to qualified employees. These employees may have a spouse, partner, or family member who was not receiving a paycheck, so these donations went a long way to help support their families. In a little over two months, the campaign has raised more $15,000 of the $25,000 goal. A recent update shows that enough money was raised to give each eligible employee a check nearing almost $2,000. All of the generous donations went a long way in providing workers with a little extra cash to help buy necessities and keep up with missed payments. One anonymous employee reported being overwhelmed with thoughts on how to make up for the lost paychecks, and was extremely relieved by the aid. "Prayers and much appreciation for your thoughtfulness and compassion for employees!" they said in response to the donations.
For the workers looking to qualify for discounts and other relief programs, the Assistance Program supplied many helpful links for grant and loan applications, substitute teaching jobs, and further resources for support. Sophomore Sophie Terraso is glad that APS is looking out for it employees in this way. "It's reassuring to know that somebody is looking out for the people who may be struggling during this uncertain time," she said.
The shutdown has since ended, but the question of when federal employees will be covered for missed payments still arises. This effort to support employees affected by the shutdown is a reminder of how important it is to lend a hand to those who are going through a struggle.