Bumpy Ride No More: Students Lead Movement Toward Pothole Repair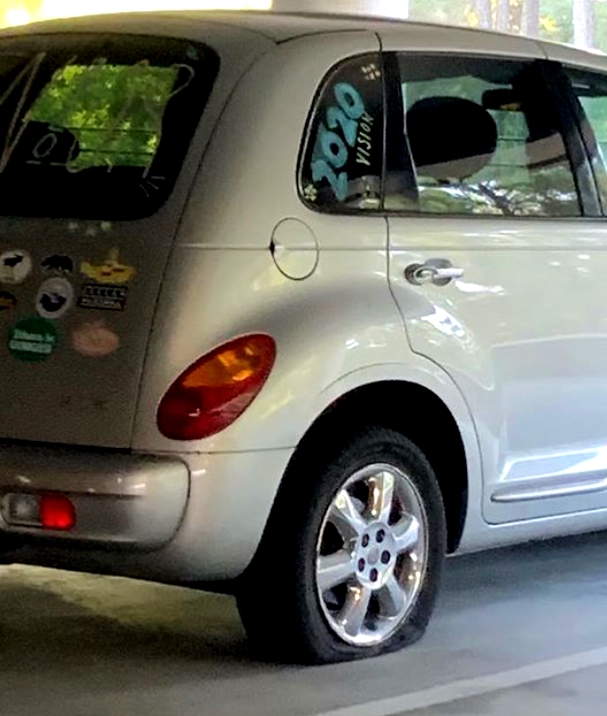 Students at North Atlanta would be lying if they were to say they are unfamiliar with potholes on their campus. Warriors most note the bumpy terrain located at the bottom of the hill leading to the parking deck. This pothole has recently been smoothed over, but Dubs have had strong feelings about this issue in the past. Some students even created a petition with more than 100 signatures to support this cause. 
The problem with areas of the roads at NAHS were very apparent to many students. Several Warriors cited many issues they saw when dealing with the large pothole. "It made me lose control of my Lincoln Navigator and I almost went into the curb and trees," said senior Libby Evans. " Not to be dramatic, but my car or myself could have been seriously hurt." 
Luckily, the pothole has since been filled in. Many believe this came after immense support in the form of a petition was created by a group of students at North Atlanta, including Hannah Hume, Jordan Artis, Javier Martinez and Leah Overstreet. "I actually suffered a flat tire from the pothole when driving to school one morning," said Hume. "We wanted to call attention to this issue so it wouldn't happen to anyone else in the future." 
Even with pothole recovery effort, some students are still not satisfied with the situation. The larger hole was filled in, but many Warriors still complain about the road conditions in this area. "I don't see why they didn't fix the rest while they were tending to big pothole by the back entrance to the deck," said senior Lena Landry. "I guess that would have just made too much sense." 
Since the fixing of the pothole, Warriors have had a less bumpy ride on their way to school. Even if its not perfect, the Warriors were able to use their voice and come together for the betterment and safety of this school. Our tires and our car alignments are thankful.