NAHS Drama Shows Their Spooky Season Spirit with Shuddersome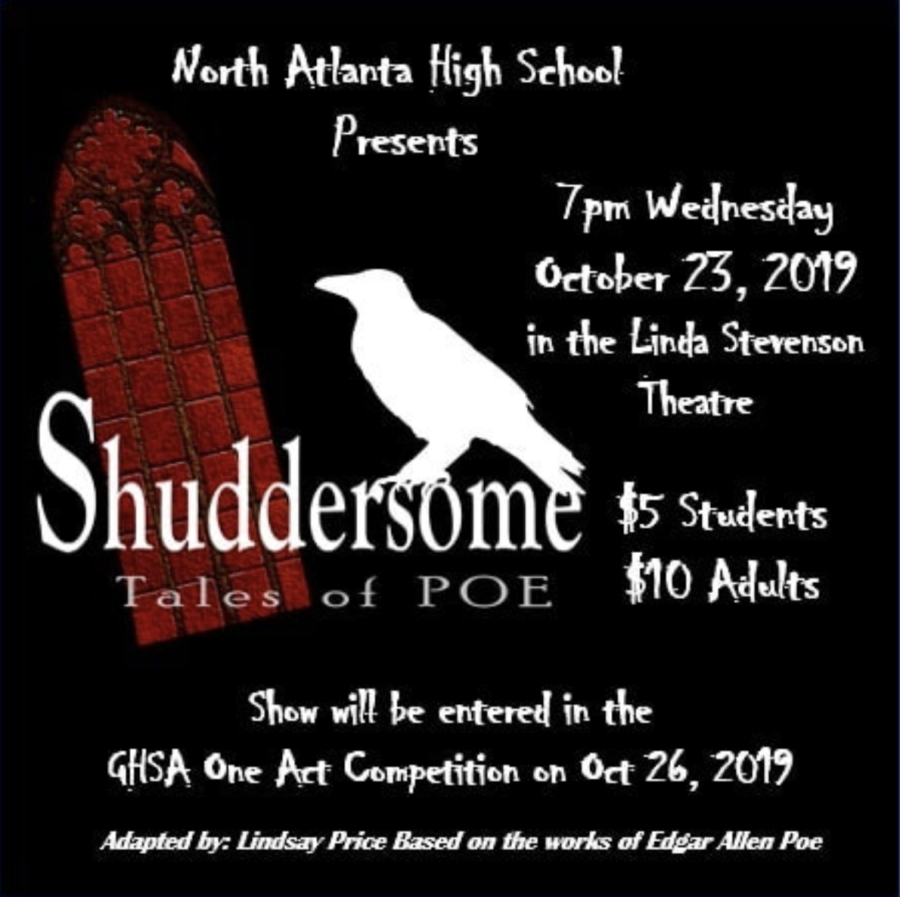 At long last, The North Atlanta Fine Arts Department is happy to present its first ever one act play, "Shuddersome: Tales of Poe." The performance will be held in the school's Linda Stevenson Theater on Wednesday October 23rd at 7:00pm. In addition to the performance at school, they will also be traveling to Cambridge High School in Milton, GA on Saturday October 26th to compete at Georgia's own GHSA One Act Competition.
 This year, new theater teacher Liane Lemaster is directing for the first time. "The thing I'm most excited about is the students ability to jump into complex material and take risks physically, vocally, and emotionally to create this powerful story" said Lemaster.
Based on the classic bone-chilling stories by Edgar Allen Poe, Shuddersome includes five different stories, ("The Tell Tale Heart," "The Bells," "The Oval Portrait," "The Raven," and "The Masque of the Red Death") all mysteriously interconnected. Shuddersome is a tale of love, loss, revenge, and murder. 
This relatively underrated play is the first one act play ever put on and entered into competition by North Atlanta. The talented cast features actors including Ellie Hodgson, Anita Williams, Kayla Gilbert, Sydney Blackburn, Michael Boyd, Sophia Sharma, Andrew Weeks, Carly Zimmerman, Sparrow Harrel, Bailey Driver, Kristin Scott, and Jaiden Hunter. All the students have put in months of tireless work and dedication and are excited for the student body to come see the show.
Tickets, which will be sold at the theater door and are $5 for North Atlanta students and $10 for adults. Come celebrate the spooky season with North Atlanta Theater and see Shuddersome!