North Atlanta's Night To Remember: Carnival
For many students prom is the epitome of high school drama. There is an overwhelming expectation for romance, fashion and — most of all — experience. In corny teenage cinema Prom is the quintessential climax of any film- complete with drama, a beautiful dress, and the perfect date to begin the perfect resolution to the film.  A key part of this film-like experience is the prom theme, picked by NAHS prom coordinators Jennifer Page and Jennifer Robinson. In the past the prom theme has been the make-or-break factor in every student's decision to go to prom. This year's prom theme has been announced as carnival, complete with clowns and cotton candy. However, as prom draws closer and prom attendance dwindles, the theme has become the topic of every conversation. 
Prom coordinator Jennifer page is more than enthused for everyone to experience this year's prom theme. "I can't give away much, but we as a team have been working very hard on this theme," she said. "I can say that we plan to execute this theme to the T, and everyone is going to want to experience this theme."
Senior Asia Smith, like many other students, is stuck asking the universal question, 'Are we supposed to dress for the theme?' "I have mixed feelings about the prom theme," she said. "If we are supposed to dress up for the prom theme then I won't participate, but if the decorations live up to the theme then the money I spent on the ticket will be absolutely worth it." 
Senior Tyree Hyde is confused by all the commotion over the prom theme. "I just think everyone should give it a shot," he said. "It's really different, there's no other school that would have this theme- Plus it will be fun to see who all is going to dress for the theme."
Ah, prom. The pinnacle of every high school experience. Dancing, music, and that oh-so beautiful prom dress that costs almost as much as college tuition. Thankfully, with the help of this year's dedicated prom team our night to remember will be memorialized in striped circus gear and carnival music playing over the slideshow we will one day show our kids. Remember kids, it will never get any better than this. 
About the Photographer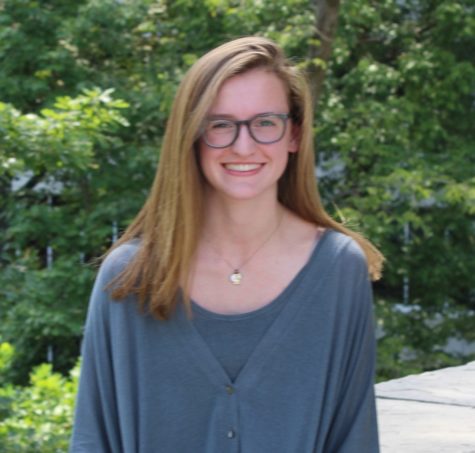 Olivia Chewning, Head Photographer
Olivia Chewning is a senior and is in her third year on the Warrior Wire. She enjoys watching Netflix, running, and eating Chick-fil-a. She participates...