Dual Bachelorette Drama: The Twist on This Year's Newest Season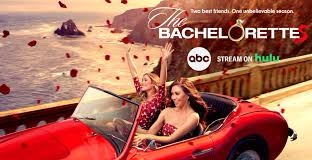 The Bachelorette is back and better than ever this year for the 19th season. This season, however, has a twist. For the first time since season 11 in 2015, two bachelorettes are combining their seasons. As this season approaches the finale, the Bachelor Nation is eager to watch these two women navigate this newer concept. 
After Clayton Echard's drama-packed season on the bachelor, host Jesse Palmer announced that not one, but two fan favorites would take on the role of the bachelorette. This decision was somewhat controversial in the beginning, as Bachelor Nation isn't sure whether to be excited about the drama or confused by the new idea. As to be expected, the new season sparked many crucial questions. Many fans initially wondered whether this would create tensions between the two women, in the possible circumstances that they are interested in the same contestants. Senior Macy Margulius is one of many diehard fans of Bachelor Nation. "I knew from the start that there would be a lot of drama and even more crying with two bachelorettes," she said. 
Contrary to popular belief, this season is not the first to star two bachelorettes. In 2015, the Bachelorette introduced this concept with Kaitlyn Bristowe and Britt Nelson. These previous bachelorettes voiced their concerns with the new season, as they were put in the same situation during season 11 and felt like they were being pitted against each other. Bristowe was especially surprised that the writers decided to bring back the dual season. "I can not believe they are doing this to these women, and to the men," she said. 
A similar outcome occurred in season 16 with Tayshia Adams and Clare Crawley. The premiere began with Crawley as the only bachelorette but took a surprising turn midway through the season. When Crawley became confident in her choice, she left the show early, leaving the rest of the men stranded. The show was forced to bring in replacement Tayshia Adams. She carried on with the rest of the season, finishing what Crawley started. Senior Lindsay Vicens watched all of this drama unfold throughout season 16. "It felt like the writers were creating any drama possible to attract more viewers, and that's kind of what it feels like this season too," she said. 
As season 19 progresses, the drama has been unmatched. Although it's not the first time there have been two bachelorettes, this season has been more emotional than any other season, and the tears can prove this reality. It's safe to say that double the bachelorette means double the drama. 
Leave a Comment