North Atlanta's "TSA": Mandated Bag Checks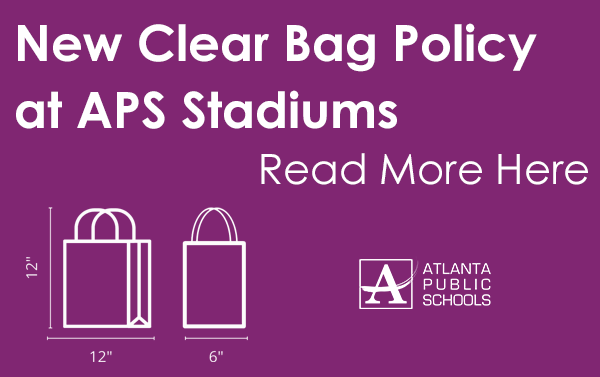 As a forewarning, this analysis is not meant to criticize Atlanta Publics School's decision to mandate backpack checks in the district. Nor is it meant to offend any administrators about their process/processes pertaining to this. It is simply a different viewpoint from a student who is subjected to the decisions made by those in power. 
SImply put, every morning students who take this bus or drive to school have obligatory backpack checks done on them. As a child living in the times we do, now we are forced to see a myriad of different violent interactions come about from all over the nation and while such a situation has not presented itself at our school– there is no doubt that it could happen if proper precautions are not taken. Atlanta Public Schools' decision to try and stop that from happening overall was a great decision in theory. While I do believe this process is a necessary one in a sense, the time cut offs and randomization of those whose bags get checked and those who don't is truly the situation that needs to be fixed in an all or nothing practice. 
North Atlanta High School as a whole does not have the means nor staff to take up a task like this. There are simply not enough teachers or funds to hire experienced individuals or substantially helpful technology. And so because of that, as shown in the first few days of school, students were getting into school and to class late because of the ridiculously long backpack check lines that stretched down the river. Now that after a certain time, specifically in the front of the school may I add, backpacks checks cease and there is nobody to even remotely be in charge of what enters this school.
In the back of North Atlanta where bus riders enter the school a count off is done instead where a set number of students get their bags checked and the others do not. The number of students who are checked and those who aren't is extremely different when compared to each other. Similarly, it is fairly simple to see the pattern being used for bag checks, so it's simple to count off the students standing before you and position yourself so that your bag does not get checked.
And the majority stands that more POC students ride buses juxtaposed to more privileged students having their parents drive them to school. Is it really a coincidence that the front of the school has less strict rules concerning backpack checks than the back of the school does? Not to say that North Atlanta has integrated microaggression into a mandatory process, but they continue to find where they can lack in certain places. As it stands it should be an all or nothing situation where either backpack checks are mandatory, or they should just be taken away.
These proactive measures are meant to give students a sense of safety concerning weaponry violence but truly it only invites students to find more skillful ways to do what they want. I am and will always be an advocate for students and administrators should feel the same way. These things should be thought about in full rather than a half baked idea that was made in haste. There should be a review of the rules made about backpack checks and ones that actually stand to benefit the students and their safety rather than provoke it.
Leave a Comment