Efforts to Ban TikTok Intensify: Are the Dubs For It?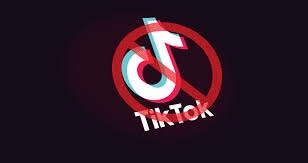 Yet another surge to ban social media giant TikTok is taking place, making the app's role in internet news even more polarizing. While many see the app as their go-to source of entertainment, others view it as a hindrance to mental health and a threat to personal security, hoping for a complete removal of the app. Dubs are a target audience for the teen-centered app and are quick to take sides on the controversial issue.
The efforts to ban the app came at the end of last year when owner ByteDance Chinese internet company, took TikTok off of all US lawmakers' government-issued cell phones. The move sparked a group of lawmakers, led by Senator Marco Rubio, to introduce a bill to ban the full use of TikTok. The primary reason listed was security, as they believe that ByteDance cannot correctly maintain private user information. Although securitization threatens the app's longevity, avid Dub users need to be more concerned with the safety of the popular social media site.
Many Dubs will be disappointed if one of their mainstay apps is banned, junior Genesis Dudley being one of them. Dudley understands the implications of using TikTok regularly, whether social or political and that people should understand the risks before downloading. She believes that once a user is aware of TikTok's features and algorithm and the imperfection of securitization, they should be allowed to make their own decision regarding how they use it. "Most of my classmates are TikTok users and are well aware of the consequences of using the app," she said. "If you don't want to deal with the effects, you don't have to download it."
However, there is another side to the coin, with various other Dubs hoping to see the app leave its pedestal. Junior Thomas Tidwell is not only worried about the security risks of TikTok, but additionally the effect it has on his peers. He, like many others, notices the entertaining nature of TikTok but also knows that it consumes hours upon hours of many people's time every day and is not a healthy practice in the long term. "Dub's mental health and well-being would drastically improve if the app were banned," he said.
Whether facing a security breach or pursuing a less screen-oriented society, TikTok has been threatened by government officials and civilians. The app has numerous existing fans, though, as it is widely viewed as a harmless source of entertainment. Only time can tell if the ban will pass, but many teenage Dubs will be eagerly anticipating the decision.
Leave a Comment