Spotify Wrapped: The Gift that Keeps on Giving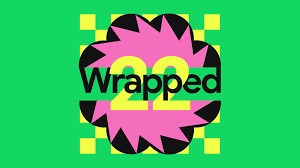 Since early December 2016, Spotify has proceeded to release an annual marketing campaign dubbed 'Spotify Wrapped'. A viral drive by Spotify, this anticipated event follows users' music history throughout the year — approximately from the first of January to October 31st — and invites them to share their music history on social media and with friends. 
What makes the concept of Wrapped so intriguing, is that Spotify creates personalized content for its audience to engage in, evoking an online conversation in which users feel compelled to share their music data. It's the perfect marketing tool, especially given this new age of social media, where users feel the need to share their data with friends online. Other music streaming services have even started to follow in the company's footsteps, such as Apple Music with its 'Apple Music Replay' and Youtube with its 'Music Recap.' "I think that Spotify found a marketing tactic that is really inviting toward the platform's users. I find it funny how, given the hype Spotify Wrapped has gained since its release, other music platforms are now attempting to create their own version of 'Wrapped,' which also shows how successful their feature has been," said Junior Lily Holt.
The reason people enjoy viewing their end-of-the-year music stats is due to the organized manner Spotify presents 'Wrapped in. It gives users information such as music that defined their decade throughout the years, their top songs of the year, how many minutes they've spent listening to music that year, as well as even characterizing their 'music personality.' This can be a really informative format, not only for users but also for artists on the platform. Artists themselves are also able to see their streamed data, including how many people streamed their own music that year, which song was the most widely received, which countries listen to their music the most, and more. It's not only an engaging way for Spotify to interact with its audience, but it also serves as a way to give artists information on their music and how well it is perceived. It can be motivating for artists to see their end-of-the-year statistics with how many listeners they have worldwide, as well as what content they seem to enjoy from them the most. "I think it's a great way for artists to learn more about their audience and what type of songs of theirs generally does well and what type of content their fans prefer," said Junior Shelby Terry.
Speaking of statistics, here are some of the most listened-to artists and songs from 2022. The top five artists globally were Bad Bunny, coming in at #1, followed by Taylor Swift at #2, Drake at #3, The Weeknd at #4, and BTS at #5. The top five songs globally were Harry Styles' "As It Was" at #1, followed by "Heat Waves" by Glass Animals, "STAY (with Justin Bieber)" by Kid LAROI, "Me Porto Bonito" by Bad Bunny, and lastly "Titi Me Pregunto" by Bad Bunny. And lastly, the most viral artists globally for 2022 were Taylor Swift at #1, followed by The Weeknd at #2, Bad Bunny, BTS, and Lana Del Ray. 
Spotify Wrapped is an end-of-the-year campaign that many who use the app look forward to receiving. With Spotify's gain of an audience given the campaign, they continue to host their annual event as a way of promoting their app, by continuing to draw in more of an audience as well as serve as an influence towards other music platforms. With Spotify Wrapped 2022 having already reached its end, Spotify users anticipate the end of the 2023 year as they await to see the changes made to their music discography in comparison to last year.
Leave a Comment