Influencer Ambush: The Rise of Alix Earle and Monet McMichael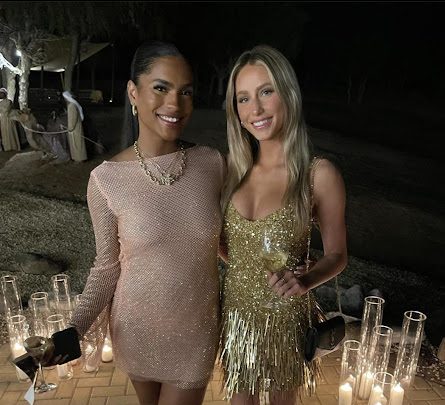 Tiktok's newest it girls Alix Earle and Monet McMichael have everyone's "for you" page in a chokehold. These two influencers are quickly on the rise, becoming popular for their "get ready with me" videos which show their personalized process of doing makeup, hair, and picking outfits before an event. 
As these content creators gain followers, they're also gaining brand deals. With their strong influence on viewers, every brand is eager for Earle and McMichael to promote their newest products. This even includes influencer brand trips. Makeup brands such as Tarte Cosmetics have selected a variety of beauty influencers to attend all exclusive vacations, where their only job is to promote the brand. Lindsay Vicens is one of the many avid Earle and McMichael fans. "If posting get ready with me videos is all it takes to go on influencer trips, sign me up," she said.  
While the increase in influencer presence is seemingly growing the beauty industry, it is also causing a frustrating loss for consumers. Earle and McMichael's makeup routine videos have highlighted all of their favorite makeup essentials and sent their followers running to the stores to buy them. Their fans have wiped the shelves clean of all Earle and McMichael-approved products. "If Alix Earle is using it, then I should use it too," Senior Mia Alarcon said. 
What really separates these two it-girls from the rest of the Tiktok influencers is their realness and honesty. They keep it 100% real, not only about products but also about their personal lives. Although she appears perfect on social media, Earle has opened up to her followers about her struggles with acne in the past. Similarly, McMichael remains candid with viewers about body hair, which is not always a subject that women are comfortable talking about. Both Earle and McMichael have created safe spaces within their platforms that allow followers to open up without judgment. "Their openness just makes them seem more like real people as opposed to celebrities or influencers," senior Sarah Anne Hamilton said. 
Next time you're scrolling on Tiktok, it's likely that you'll come across one of Earle or McMichael's videos whether you want to or not. But once you watch one, you'll be inclined to watch them all. It happens to the best of us.
Leave a Comment