Psychology and World History Teacher Antoine Everhart Retires From North Atlanta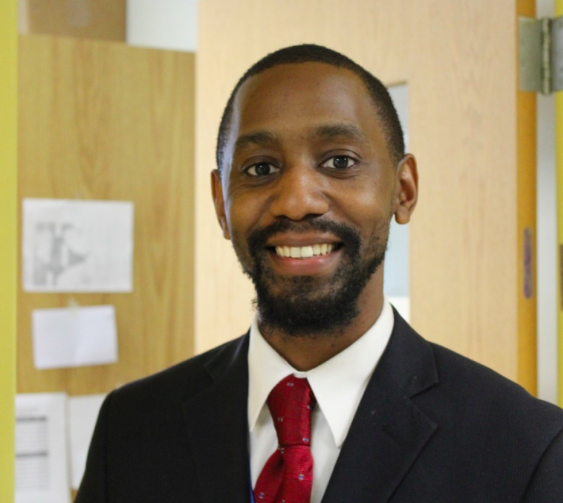 Hang on for a minute...we're trying to find some more stories you might like.
North Atlanta High School has said goodbye to world history and psychology teacher Antoine Everhart, who resigned on Friday the 7th. Due to family reasons, he was no longer able to teach his students full time, and decided that the best decision was to resign. Students and teachers are sad to see him go, but are optimistic towards the future of his classes.
Students loved the type of learning environment that Everhart provided whenever he taught. He was very friendly towards his students, and always had a positive attitude. These are things that students will especially miss about his teaching. "I actually enjoyed being in his class," said sophomore Bailey Driver. "He was was a really good teacher who payed attention to all of his students and always made sure they had what they needed."
Unfortunately, up until Everhart's day of retirement, he had to miss a lot of school in order to help his family. This led to a lot of missed assignments and days where students weren't being taught. Parents and students alike were frustrated that they weren't learning and left unprepared for finals. "Once he started missing school, the quality of the class just declined," Driver said. "We haven't been learning anything, and most classes we just sit there and do nothing."
Despite the lack of learning in Everhart's classes, efforts are being made to put them back in full swing. There is not a permanent replacement for Everhart's classes yet. However, Shanna Baker, a substitute teacher, who has been standing in for him for the last few weeks, plans to be the temporary teacher until a permanent replacement is found. She has been giving students assignments to make up for all of the work that they have missed. So far, she has had a positive experience teaching Everhart's former students. "It's been a pretty good transition. I was nervous at first about taking over, but the students have made it really easy by being good and doing all of their work," she said.
Despite the troubles that have arose in his classes, there is no doubt that Everhart will be missed by his former students and by the North Atlanta staff who knew him. The kind way in which he treated all of his students was a welcome addition to the classroom, and his upbeat personality and style of teaching will be irreplaceable.