Atlanta Buckhead Couples: The Modern Day Gossip Girl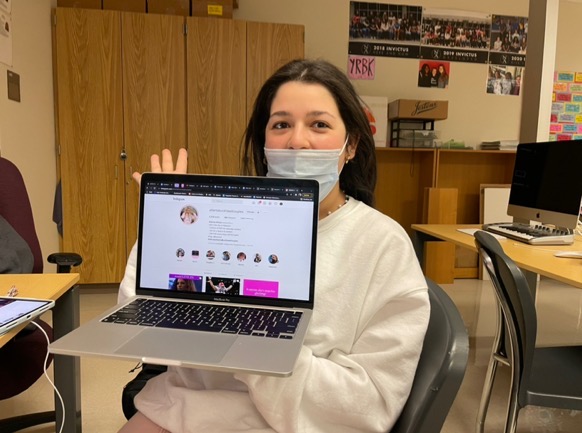 Just like the award-winning show, the Atlanta Buckhead Couples (ABC) Instagram account is known far and wide by every high schooler in its reach. The account amassed thousands of followers from the ages of middle school to college before its deactivation from Instagram. Despite its disappearance, it has not ceased to be a household name among teens and many have yet to lose interest.
The phenomenon began around 5 years ago with the creation of the account. Unlike the scandalous, vindictive blog featured on the award-winning CW show, this account focuses on fashion, events in the city, celebrity sightings, advice, and rants. Little is known about the owner of the account—as she prefers to remain anonymous—other than her love of music and her enrollment as a freshman at an undisclosed, out of state university. Enough cannot be said about the account's popularity, as many teens remember being introduced to the page long before their debut to social media. "I've had the account since middle school," said the owner of the Atlanta Buckhead Couples Instagram account. "Some friends inspired me to make it as a joke and it grew into something much bigger."
Having such a large following that requires constant updates and entertainment is bound to have downsides. The account's large sphere of influence occasionally begs a need for more dire topics such as missing persons cases and exposés on students for social or physical violations. The constant attention required to the account and difficult topics addressed are a recipe for disaster when it comes to mental health. Perhaps this is the reason Instagram chose to deactivate the account, although no one can say for sure. Students are hoping for a swift return to the social media app as the owner continues to appeal to Instagram for a reactivation. "I miss seeing everyone's reactions to events in Atlanta. My life has definitely been more boring without ABC," said sophomore Malley Coogan.
In her leave of absence from Instagram, content has been shifted to its sister account on Snapchat. This account was previously intended for the organization of group stories on holiday breaks. Students can post pictures of their travels, make friends, and—on the downside—engage in political debates. The stories create a feeling of community and friendship that unites the youth of such a large city. With the next break over a month away, the owner has transferred to using the account to open up about mental health and the everyday issues of a teen. She discusses her struggles with anxiety, school, friends, parents, and mental health in general. "Seeing what friends and people close to me go through inspired the change, I wanted to give them an outlet," the creator said. "Seeing how the community has supported gofundme's and important causes through the account is amazing!" 
Her candor has helped to show teens they are not alone. The account can make followers feel like a friend despite not knowing her identity. For the past half-decade, ABC has been a cornerstone in Atlanta culture and integral in creating a sense of community.
Leave a Comment