Student Dynamic Duo Aids the Warrior Athletic Department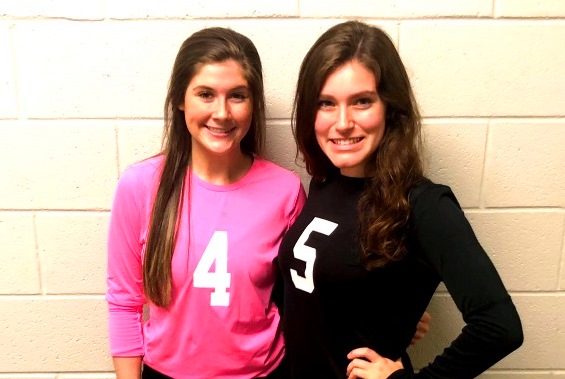 Hang on for a minute...we're trying to find some more stories you might like.
Just like any other leader, no athletic director can manage the entirety of a school's athletic program on his own. With so many teams, coaches, and players to look out for, help is always needed. That is exactly what seniors Delaney Elder and Pressley Perkins have been providing Andre Regan,the athletic director at North Atlanta High School.
With the numerous responsibilities he has to manage as athletic director, Regan always something on his plate. Recognizing this, Elder and Perkins decided to help out. Whether they are ordering gear or buses, running errands, or attending meetings, these wonderful Warriors have provided Regan with the support and organization needed to successfully run the Dub's athletic program. "Regan always has so much going on, so I feel like we help him manage everything and stay organized," Elder said.
Not only have these helpers aided Regan in his duties, but they have allowed for the athletic program to run smoother and expand. By taking care of the tedious tasks, Elder and Perkins allow for Regan to focus on to improving the Warrior Athletics as a whole. In addition, they ensure that the student athletes are considered in decisions made by the athletic department.
While Regan is being provided with great assistance, this unique experience also benefits Elder and Perkins. From organization to management, by helping the athletic director, these students are developing various skills that can be applied to a multitude of situations in the real world. To go along with this, Elder feels she has met many new teachers and staff at North Atlanta who she would have never interacted with before. "This work has definitely taught me how to be more organized, which will prove to be very important in the future," Elder said. "Also, Coach Regan seems to introduce me to someone new every week, so I have been able to build new connections."
In aiding the athletic director, Elder and Perkins have allowed for Regan and the Dubs athletics to operate swimmingly. In return, these students are preparing themselves for whatever future they may choose. As a unit, Regan along with Perkins and Elder have worked together to form a strong backbone for the Warrior's athletic program.