Holiday Shopping: How the Grinch Stole The Holiday Season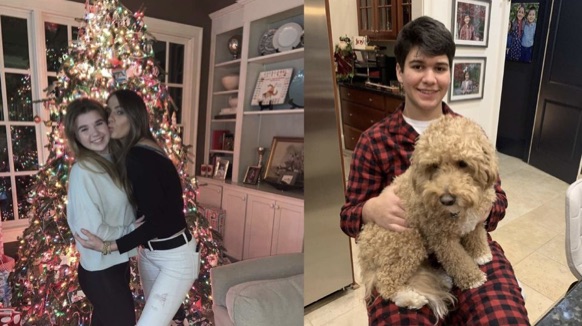 The Grinch of this year's Christmas is inefficient supply chains, all putting strains on the joy of the approaching holiday season. Consumers are engulfed with anxiety, trying to get all their gifts under wraps and under the decorated tree in time for the "most wonderful time of the year."
Aftermaths of the Coronavirus are still hitting hard, wreaking havoc on consumer-driven industries. Prices are still rising, not to mention stock shortages that have cut down essential manufacturing plants and the workers within them. Concerns over rising prices and lengthened delivery times have people headed for the shelves. Faster than any other year, products are falling short and failing to meet the needs of consumers' holiday aspirations. Sophomore Charlie Rivers has witnessed the chaos in his own family. "My mom is going insane trying to get everything ordered for my siblings and me," said Rivers.
Children, oblivious to the risks the economy is posing to their wishlist, are in for an unpredictable gift-getting season. It is not out of the ordinary for hot items to sell out fast nearing the holidays. However, trendy items are stocked with shorter shelf life than perishable goods. Events of this year reach across the supply chain, strangling retail stores. "Most of the gifts I want for Christmas are not in stock. So I'm sort of stuck on what to ask for," said freshman Tenley Vassar. 
The high demand of the holiday season has had at least one bittersweet consequence. Good fortune comes to those who can get to stores in time to grab items before they're gone. Retail stores caught onto the difficulty of this season and started their Black Friday deals much earlier than usual. Since October, deals have been announced so that optimistic shoppers can get their gifts on time. "The perk of all of this is that with the uncontrollable shopping I do, at least it's all on sale," said junior Lindsey Vicens. 
Just pretend all is merry and bright—it is the holidays after all. It's not about the presents, but the people you're with.
Leave a Comment