Shein: The Online Store That's Taken Over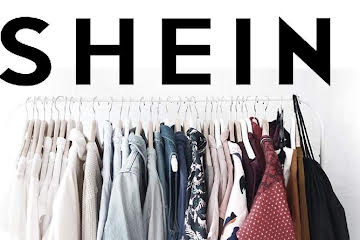 Shine? Sheen? SHE– in? However it is pronounced, Shein is emptying the pockets of teenage girls all over America (and North Atlanta, respectfully). It seems that an online retail company is taking the spotlight from Forever 21, H&M, and many 'once' beloved stores. As Dubs come back from a school year online, many can be seen sporting clothes from the popular website. So we wonder, how in the world did an online store with no locations grab so much attention from the teenage audience?
Shein was created in 2008 by YangTian Xu, also known as "Chris." Originally known as SheInside, the retailer started off as an e-commerce company that sold wedding dresses and women's fashion. Around 2015, SheInside turned to Shein and grew more in popularity from regions outside of China. Shein purchased a smaller Chinese e-commerce company the same year, which only added more to the company's success. Fast forward a couple of years later, and Shein now has thousands of different prototypes on the site and millions of consumers from all over the world. "I have got an order or two from that website, it is fashion forward and chic," said fashion oriented senior Amber Jamison.
A noticeable feature of Shein's platform is not the abundance of styles to choose from, but the prices of the clothes themselves. Clothes can cost as low as $2.50 for things like shirts, tank tops, and more. Meanwhile, jewelry on the site can be as low as a dollar. But wait, there is more. Free shipping is available for orders over $9.90, with frequent three-hour free shipping specials for any order. "It is good for people who maybe can not afford to get more expensive clothes but still tend to their individual style," says freshman Stevie Jackson.
Then there is TikTok. Beyond the simple desire for cheaper, trendy clothes, TikTok stars – the most prominent example being Charli D'Amelio – have often been sponsored by Shein, which has pushed more of Tik Tok's teenage audience toward Shein as they represent the brand on social media. Furthermore, Shein has taken many opportunities to utilize social media platforms such as Instagram, Facebook, and even other online retailers like AliExpress. 
While Shein is a hot and easy place to shop in the teenage world, it does face many ethical concerns. Like many other e-commerce companies, Shein is yet another form of fast fashion. Fast fashion does not have the best feedback due to the heavy concerns surrounding child labor and the work environment. 
Even then, Shein and its daughter company Romwe continue to thrive from the pockets of teenagers in over 200 regions across the world. As technology continues to be a basic part of society, Shein is likely to only continue to prosper and grow. No stores? No problem.
Leave a Comment