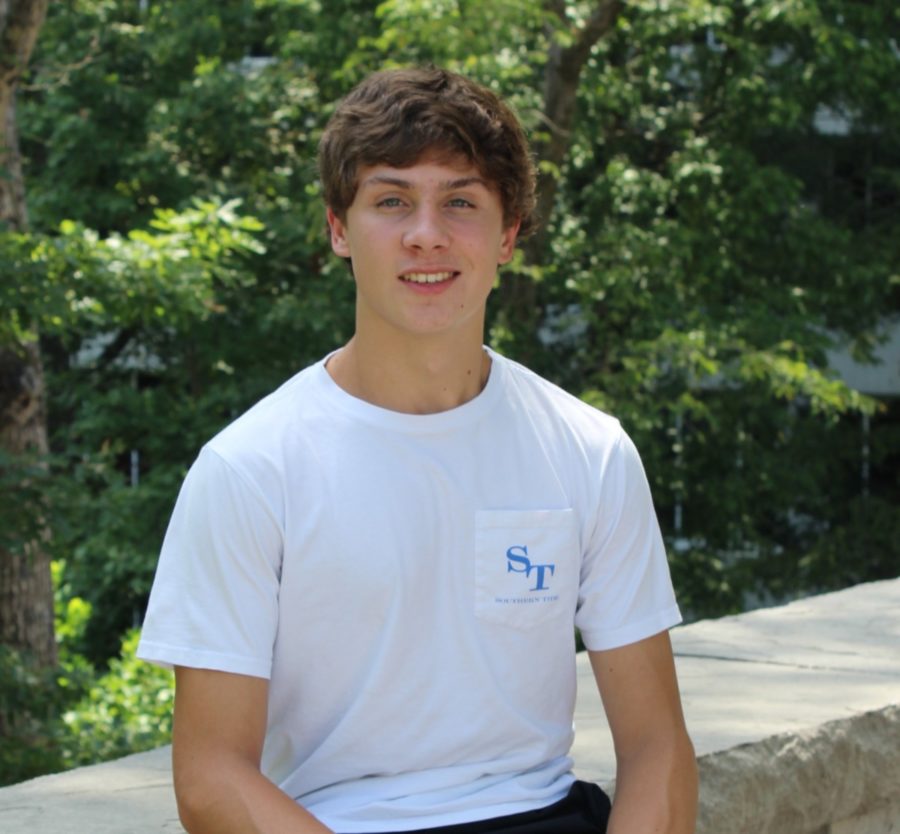 Max Ramos is a junior at North Atlanta and a first-time writer for the Warrior Wire. He
enjoys spending his time after school running cross country or practicing for his
upcoming school baseball season. While he's not participating in athletics for school,
Max can be found playing basketball with his friends and preparing for the upcoming
PRUMC league, which they hope to win the championship in this year. Max spends his
weekend's binge-watching professional baseball and football and constantly checking
his fantasy football team when he should be studying for his upcoming IB tests. He is
excited to be apart of this amazing Warrior Wire staff and cannot wait to publish his first
article.
Max Ramos, Staff Writer
Jan 11, 2021

NBA 2k21 is a Great New Experience for Players

(Story)

Jan 05, 2021

Double Time: Versatile Syre Stewart Shines On Both Sides of the Ball

(Story)

Dec 14, 2020

School-Based Fantasy Football League Play Heating Up 

(Story)

Nov 17, 2020

Cross Country Leader Ethan Curnow Takes His Senior Season in Stride

(Story)

Nov 07, 2020

Another NBA Title Secured: Is Lebron James Now The GOAT?

(Story)

Oct 06, 2020

Loathing The 'Stros: The Team Every Baseball Fan Should Hate

(Story)

Sep 30, 2020

Student Showcase: Dubs Ball Out in their Favorite NBA Jerseys

(Media)

Sep 28, 2020

Opposite Field: Diamond Dubs Get Reps During Spirited Fall League Play

(Story)

Sep 18, 2020

Strong Pitching Fuels Braves Fierce Playoff Push

(Story)

Sep 09, 2020

Invisible Foe: Warriors Football Tackle Covid Challenges

(Story)

May 17, 2020

Dedicated Warriors Gear Up to Attend Prestigious Military Academies

(Story)

Feb 26, 2020

Checkmate! Chess is Taking Over North Atlanta's Hallways

(Story)

Feb 20, 2020

All the Right Moves: Making Sense of Wrestling Lingo

(Media)

Feb 07, 2020

Warriors Basketball Pulls Out a Win in Double OT Thriller

(Story)

Jan 30, 2020

Checkmate! Chess is Taking Over North Atlanta's Hallways

(Story)

Dec 13, 2019

Warrior Wrestling Grapples with Competition

(Story)

Dec 03, 2019

North Atlanta Basketball Top 5 Players to Watch for 2019-2020

(Story)

Nov 20, 2019

Warriors Build Up the Community in Habitat for Humanity Club

(Story)

Nov 18, 2019

North Volleyball Team Serves Up a Good Year

(Story)

Nov 12, 2019

North Atlanta's New Exam Exemption Policy Stirs Ripples Among the Student Body

(Media)

Oct 17, 2019

Drama-Filled 2019 Powder Puff Does Not Disappoint

(Story)

Oct 03, 2019

New Ping Pong Club Serves Up a Good Time for Students

(Story/Media)

Sep 09, 2019

Student Bands Rock Out Our 11 Stories

(Story)